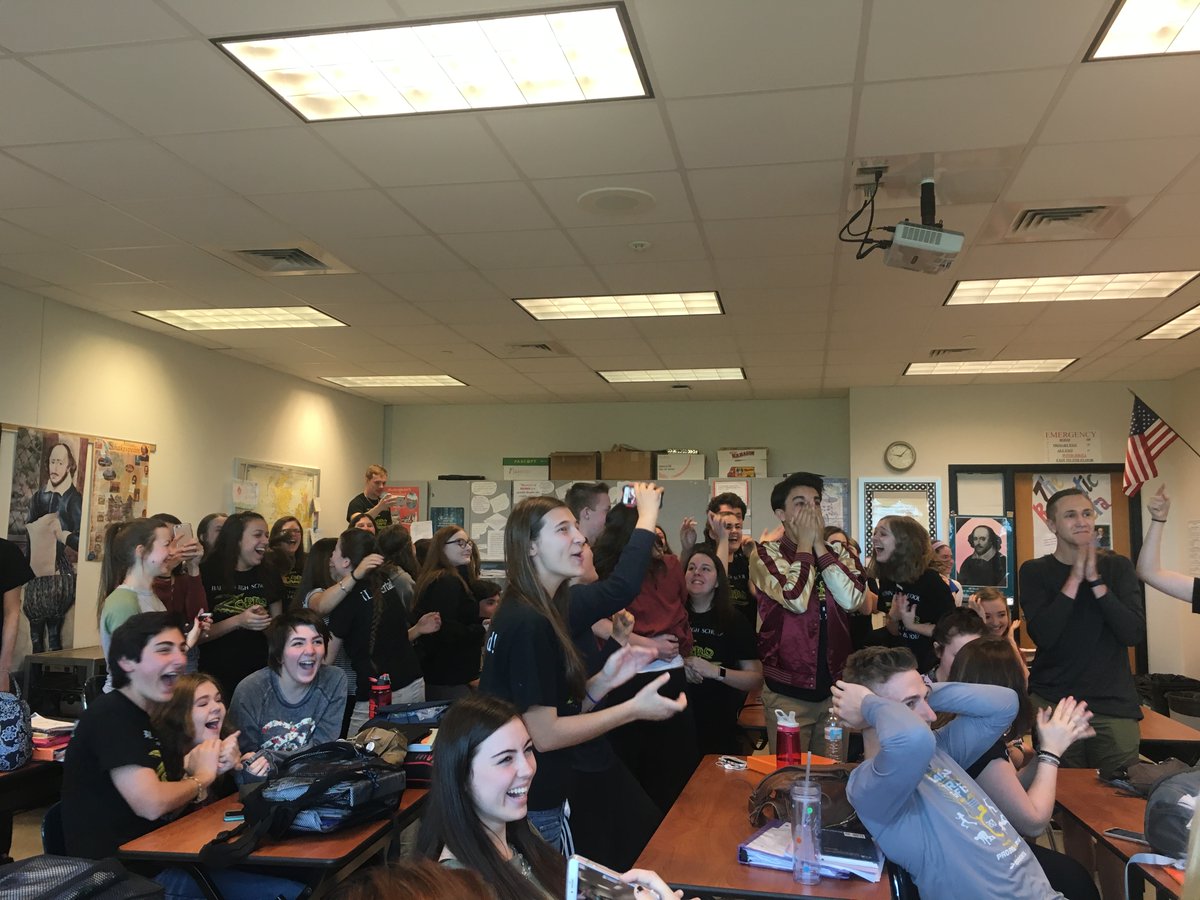 Baldwin's spring musical, "Zorro," was nominated in 12 categories, including all three major categories in the Gene Kelly Awards, which were announced Wednesday morning.
"Zorro" was nominated for Best Musical, senior Nick Cortazzo was nominated for Best Actor, and sophomore Morgan Traud was nominated for Best Actress. Senior Katie Zemaitis was nominated in the Best Supporting Actress category.
Baldwin's other nominations were for: ensemble, direction, lighting design, crew, all-student orchestra, music direction, costume design, and choreography.
"I am unbelievably excited and honored to experience with the cast," Cortazzo said from English teacher Dr. Lisa Klein's room, where the cast had gathered to watch the nomination announcements on TV. "I am amazed."
Traud, meanwhile, said that being nominated had long been a goal.
"I'm so honored to be nominated for something that I've dreamed about since I was little," she said. "I didn't think I was going to cry, but with all the support and love from my friends, I couldn't help it."
Zemaitis said that getting so many nominations for "Zorro" was particularly satisfying.
"It meant a lot more because we worked so hard on the show," Zemaitis said. "We've obviously worked hard on the musicals that we've done before, but there were so many different aspects of this show, like flying, learning a new style of dance, and talking in a Spanish accent. It was satisfying to get nominated in so many categories because it meant all of that hard work paid off."
Zemaitis said getting nominated for best supporting actress was a great opportunity.
"It's a good way to end my senior year of high school," she said. "Getting nominated with Nick and Morgan, who are my really good friends, was special."
The Gene Kelly Awards ceremony will be held May 27 at the Benedum.