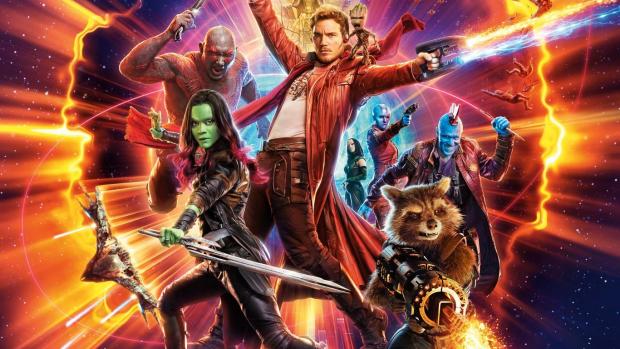 Guardians of the Galaxy Vol. 2 keeps the same humorous approach as the previous movie but adds a deeper, sentimental touch to the plot.
The Guardians franchise follows a group of misfit heroes as they protect the planets of the universe. In this sequel, the Guardians upset the Sovereign alien nation, and while running from vengeful Sovereign army, Peter (Chris Pratt) learns the secret about his father.
The plot becomes more personal with the addition of the dysfunctional relationship between Gamora (Zoe Saldana) and her sister Nebula (Karen Gillan).  "Baby" Groot, meanwhile, continues to grow and capture the hearts of fans everywhere.
The writers of the Guardians of the Galaxy movies are able to move gracefully between comedic moments and more serious moments.  It is a enjoyable movie to watch, building suspense and drama without becoming too heavy.
Since this movie takes place in space, a lot of CGI and animation went into making these scenes realistic.  The CGI is good for the most part, but some scenes are obviously animated.
For fans of the first Guardians movie, Guardians of the Galaxy Vol. 2 will not come as disappointment. With the clever script, the audience will be laughing within the first three minutes.