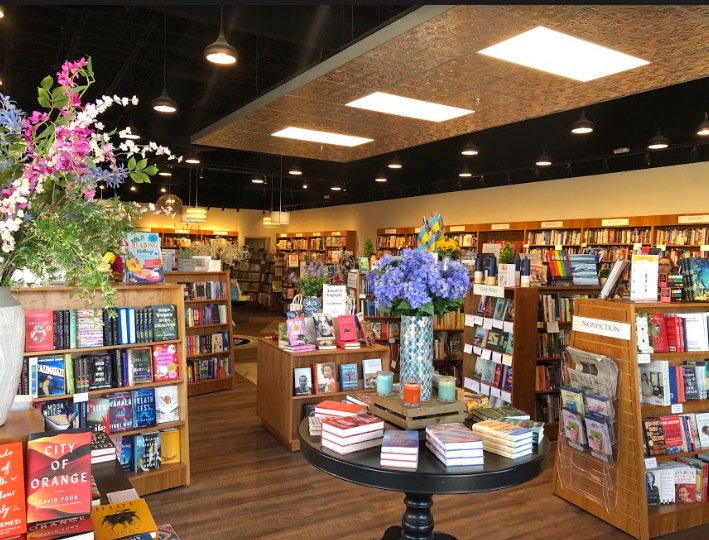 Mandy Wu
After the Borders bookstore on McKnight Road closed, Barbara Jeremiah decided to open Riverstone Books in McCandless Crossing to continue to provide books to her community.
"I realized there is no bookstore here, so I opened one for our community to have access to an independent bookstore," Jeremiah said. "I really do think that independent bookstores add to the quality of life, wherever there is one."
Riverstone Books has a wide variety of new books, including fiction, non-fiction, young adult, and a section dedicated to local authors. It also has a children's section, which Jeremiah is particularly fond of.
"I think it's hugely important for kids to be introduced to reading and hopefully have the chance of discovering the joy of reading," Jeremiah said.
The store has been active in the community over the years, having hosted events such as cookbook clubs, jazz nights and storytimes for children.
Unlike big chains such as Barnes and Noble, Riverstone Books is a much smaller store, which makes customer service more intimate.
"We want a place where people feel comfortable just browsing or just sitting and reading. We're happy for folks who come in and spend some time with us," she said.
Riverstone Books now has a second location in Squirrel Hill after the owner of the Classic Lines bookstore was negatively affected financially by the Covid shutdown. The owner approached Jeremiah about purchasing the store in 2021.
"Squirrel Hill is another one of those areas that doesn't have another (store selling new books) nearby," Jeremiah said. "I believe strongly in having folks have access to local bookstores."
Before opening her bookstores in Pittsburgh, Jeremiah bought Undercover Books in St. Croix in the Virgin Islands after it was in danger of closing. She had lived and vacationed there many times and wanted to keep the store alive. Jeremiah eventually sold the store in 2018 when she opened Riverstone.
Though physical books can be more enjoyable and immersive, Jeremiah believes all forms of reading are beneficial and it is up to the person how they want to read.
"I think it's whatever works for you as a reader. I have an iPad that I'll read on it when I'm on an airplane, but I really enjoy reading a physical book much more. So I think it's what the reader prefers, but there's room for more than one format for a book," Jeremiah Said.
Jeremiah wants to continue the success of her stores and independent bookstores in general.
"We all know it is much easier to click and buy a book off Amazon, and probably cheaper, but I don't think Amazon adds to the community's experience and life," she said.