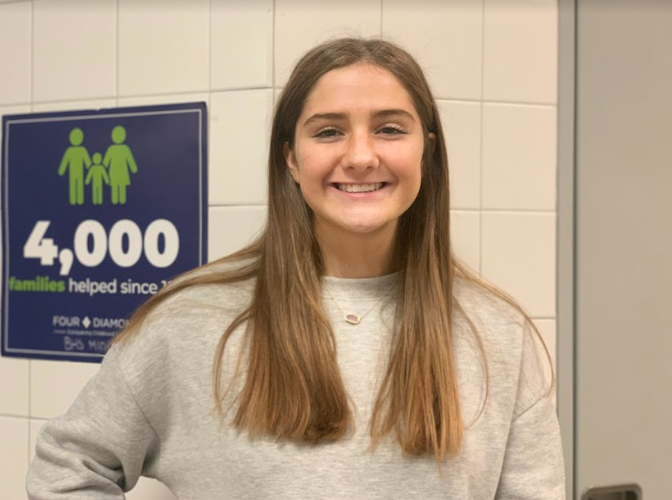 Diby
Jordan Gremba, who always wanted to become a teacher, can now make her dreams come true with her scholarship to California University of Pennsylvania. 
"I always liked helping little kids and my dad was a teacher," Gremba said. 
The scholarship, which she received through the Rutledge Institute, gives her the chance to work at the preschool at Cal U, which was her top pick for a college even before getting the scholarship. 
"It's a really good school for teaching and it's close to home," Gremba said. 
She will work at the preschool on campus every day, so the scholarship gives her the chance to study early childhood education. 
"I am planning on teaching kindergarten through fourth grade" as a career, Gremba said. 
Gremba said she had to take the SAT more than once to get a high enough score for the program. 
"Seeing hard work pay off was cool," Gremba said. 
The many extracurricular activities she participated in also helped her earn the scholarship. Among her other activities, Gremba is senior class president and captain of the competitive cheerleading team.
"A lot of the work I did to get the scholarship was done outside of school," she said.
Gremba also has been involved in the Partners Homeroom program. Josh Stahl, special education teacher, said Gremba is an exceptional person who does exactly what is asked, whether it's in the class or the community. 
"Her earning a scholarship is well deserved for her hard work and dedication to education," Stahl said. 
Stahl said Gremba has done a great job on implementing the Partners Homeroom mission, which is to provide an inclusive environment for students of all ability levels. Gremba has enjoyed the program.
"Being in Mr. Stahl's room helps me out with teaching," she said. 
Gremba advises other students to join extracurricular activities and to keep in touch with their teachers because it can help them out in the long run. 
"They are helpful in the process," she said.