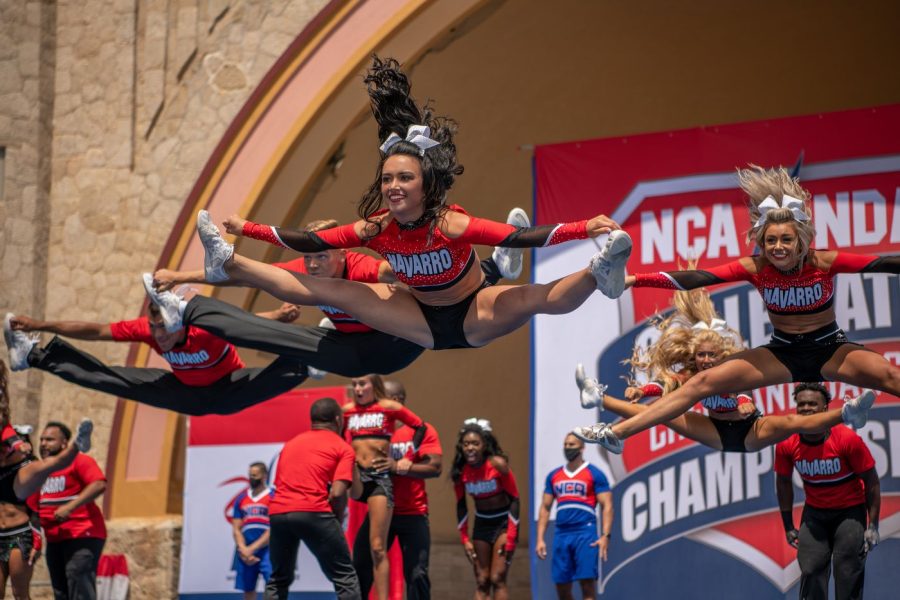 Photo via Google Images
The long-awaited season two of the reality series Cheer has arrived with more drama than ever.
Following the huge success of season one, which aired in early 2020, there were many questions about how this season would turn out, considering the pandemic and the fame that has surrounded Navarro College's cheer team and their coach, Monica Aldama. 
Cheer follows the cheerleaders from their championship win in Daytona right to the training for the next one.
Season one was more about the team and coach Monica as they trained to win their 14th national collegiate championship. Season two picks up from the win and includes a look at their careers as some become influencers for the cheer world.
With familiar faces leaving the show, season two chooses to split fan allegiances and introduce Navarro's rivals, Trinity Valley – the only other junior college that competes in Navarro's division at Daytona – to the show.
Trinity Valley brings a new competition to the show as the school is pushing to defeat Navarro's squad. Many new members are introduced with some of the toughest background stories that helped them get to where they are today.
The teams start up in the first couple of weeks of 2020 to train for the next competition, before the major disruption of the series arrives – the pandemic.
This season has several parts where there is more controversy with certain athletes than the actual cheering. Many unexpected events constantly take place, leading up to the question of a season three.