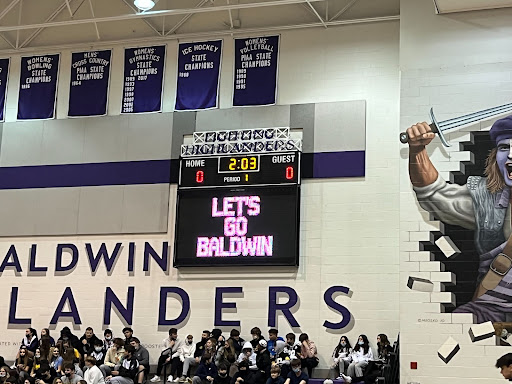 Sara Scheeser
The Baldwin girls basketball team lost to Upper Saint Clair 65-37 on Tuesday. 
Although the team lost by a large amount, the girls kept playing as a team. 
"We stayed together as a team. Oftentimes when teams start to lose, they freak out and point fingers at each other, but our team stayed together as a whole," sophomore Katie Lucarelli said. 
The Highlanders have already moved their focus to their next section game.
"This game is behind us and we will remember it, but we have a hard game on Thursday (against Mount Lebanon), so our focus lies ahead. We will correct our imperfections, and try to be consistent with everything," senior Morgan Altavilla said. 
The team has to be mentally ready for game time.
"We can improve on our game plan, especially our offensive plays," Lucarelli said. 
Maintaining focus will be key, Altavilla said. 
"Our focus is mainly being one team, together. We know what we have to fix, basketball wise, but we just need to execute our other flaws, such as offense," Altavilla said.
The Lebo game is Thursday at 7:30 p.m. at home.