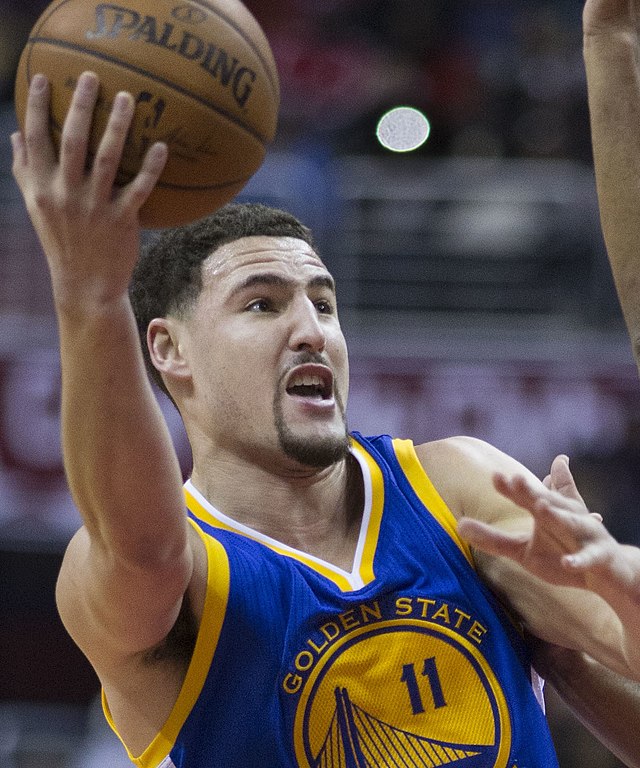 Photo via: Wikimedia commons
An ACL injury could end the career of some players. NBA star Klay Thompson has overcome all the odds and more.
Thompson was a five-time all star who averaged around 18 points per game as a second option on one of the best teams at the time, the Golden State Warriors, before getting injured.
In the Game 6 of the 2019 finals, Thompson went down with an ACL injury that would sideline him for the whole 2020-2021 season. In the off-season of the 2021 season, during a practice, he tore his Achilles, which would sideline him for another season.
His return has been hyped up for a long while, with it being said he could have returned on Christmas. But it didn't happen until last Sunday against the Cleveland Cavaliers. 
This was his first NBA game in almost three years. He had 17 points and played very well for not playing for that long. Golden State won the game 96-82.
Thompson showed that even after all the things he has gone through, he can still produce at an all-star level. He was hitting threes and even dunking over two opponents, giving the crowd a scare over him possibly landing wrong and getting hurt again.
His teammates were excited for his return. 
One of his longest tenured teammates, Draymond Green, was listed as out heading into the game but knew he had to be on the court with Thompson in his first game back. He ended up starting the game and then instantly fouling to be subbed out for the rest of the game.
klay trey for ya timeline #KlayThompson || #NBAAllStar pic.twitter.com/8LDGPB2kgp

— Golden State Warriors (@warriors) January 12, 2022
When Steph Curry was asked about Thompson taking 18 shots, he said, "That is so Klay Thompson and I freaking love it."
With Thompson's return, the Warriors just got even scarier, as they were already first in the Western Conference, making them the top team to have a chance at the NBA Finals. The league should definitely begin to worry about his return and the possibility of what this team could accomplish.