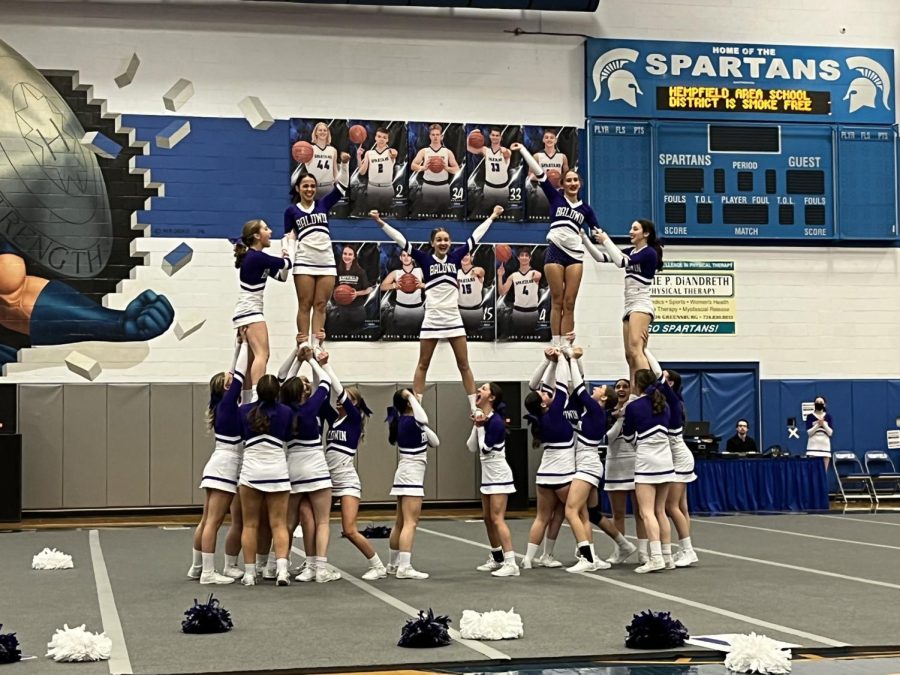 Photo via: Baldwin Cheer
The competitive cheer mat team placed third at WPIALs over the weekend, earning a bid to states. 
Sophomore Brooklyn Lucas said team members did a great job with their routine. 
"We have been working so hard and practiced every day over Christmas break to perfect the littlest things," she said. 
Freshman Leah Moeller stood out for the team at WPIALs, Lucas said.
"She has improved so much, and I am so proud of her," Lucas said.
The bid to states means they have the opportunity to perform in Hershey and compete for a state title. 
The team has three weeks to prepare for states. Lucas says the team will continue focusing on perfecting their routine.
"We went to WPIALs with one goal: to hit our routine. We did just that," Lucas said.