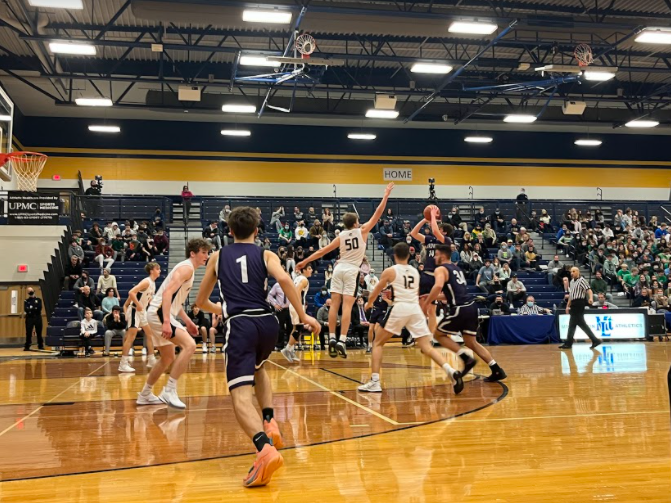 Izzy Swanson
Baldwin boys basketball suffered a tough section loss at Mount Lebanon on Friday. 
The game started evenly, but in the second quarter the Blue Devils began to pull ahead. The Highlanders ended up losing 60-46. 
Senior Chad Cochran said the team faced challenges the week leading up to the game. 
"Many of our players were out with Covid the week before, so it was a little challenging. It's never good to have kids out sick, but we had to keep pushing forward and fight through adversity," Cochran said.
The team considers Lebo one of the better teams in the section. Cochran said the team handled their pressure well but still needs to work on consistency with scoring. 
Cochran said junior James Wesling and sophomore Nate Richards each had a high-scoring game.
Cochran hopes that the next time the team plays Lebo, they will see a different outcome. 
"Next time we have to just come out stronger and compete all four quarters," he said.
The boys now have a section record of 0-2. They play again on Tuesday against Canon-Mac.