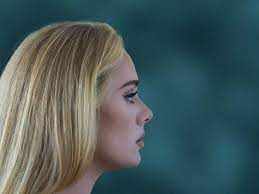 More artists have been releasing longer songs that tell a story rather than just mix random words to make a song. These longer songs are favorites for many fans because they give listeners the feeling of being part of the story. 
Three of the most popular recent examples come from Taylor Swift, with her song "All Too Well (10 Minute Version)", Tyler, The Creator with his song "Wilshire," and Adele with her song "My Little Love." All have managed to incorporate a full storyline into their songs. 
These artists know the songs will not end up on the radio because of their length – and yet they still create them. That shows the care and devotion they have for their song. It shows they care more about the story they are trying to tell than getting a high ranking on the Billboard charts or ending up on the radio. 
Swift's song goes in depth about a heartfelt breakup. It gives explicit details about what really happened throughout the stages of the breakup, which results in the song being 10 minutes long. But those in-depth details make the song as popular as it is. 
Tyler, The Creator wrote an eight-minute song about the secret love he and his friend had for each other even though he could not act on it because of her boyfriend. This song is presented from Tyler's perspective, which makes listeners feel as if they are living through the situation with him. 
Adele's "My Little Love" is a seven-minute explanation to her son about her divorce from his father. This song includes real conversations between them while discussing the entire situation. This creates a connection between Adele and the fans, which makes the song successful and a hit. 
Most of the time artists create long songs because of the story they want the song to tell, and those stories only make these songs more popular.