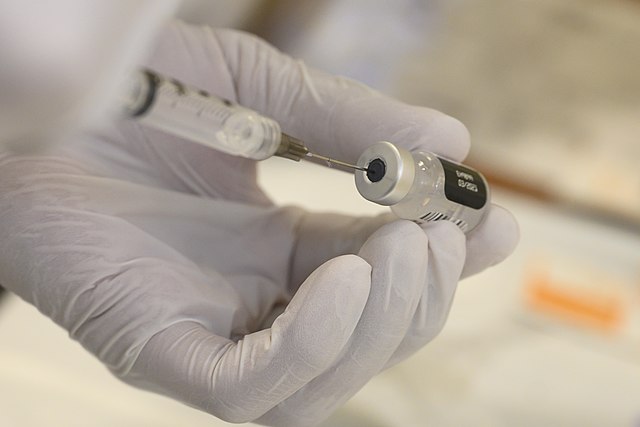 Wikimedia Commons
Germany has set up strict restrictions on the unvaccinated. While this may seem like a rash decision, it is reasonable and appropriate. 
According to NBC News and the New York Times, in Germany, "the unvaccinated will be excluded from non-essential stores, cultural and recreational venues" unless they can present documentation of recovery from a recent coronavirus infection. They will be allowed to go into grocery stores and pharmacies, however. 
Some individuals may have reasons for staying unvaccinated, but others have not taken it because they believe the vaccine is not to be trusted. These restrictions reveal that the government in Germany is fighting against the Covid cases still roaming around their country. 
According to NBC News, the German parliament approved the restrictions after a whopping 70,000 new cases were confirmed on Thursday. Public schools in Germany require masks, and surprisingly, New Year's Eve fireworks are banned to stop crowding. 
About 68 percent of the people in Germany are vaccinated. The government is taking serious action to keep the spread of the virus detained. The unvaccinated are not helping the fact that the virus is still roaming around Germany and even the world. 
The people of Germany have the accessibility to the vaccine and privilege to have it within their possession. 
Many individuals believe that Covid is slowly going away, which is not the case in the slightest. There are masses of Covid cases appearing day by day. Those unvaccinated people are endangering themselves and others. 
Covid, unfortunately, is not going away anytime soon. The least we all can do is stop the spread by getting vaccinated.