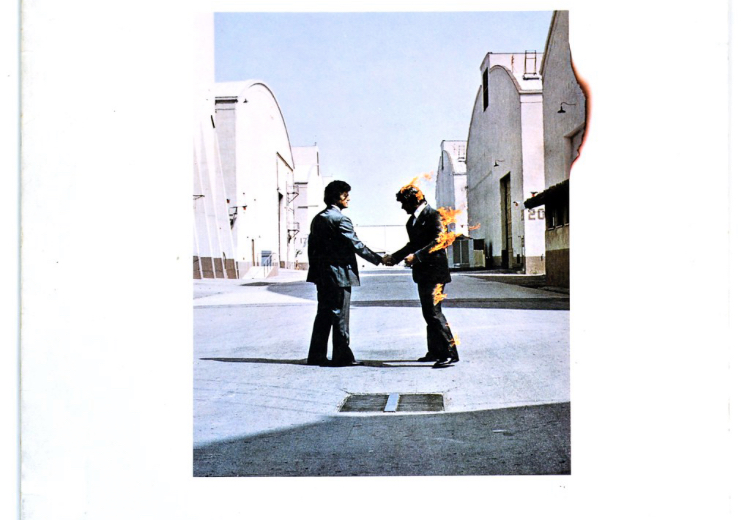 Image via Flickr
Tired of your Spotify playlists? The Purbalite is here to help with our Essential Listening series.
Pink Floyd's Wish You Were Here is a masterpiece, forged from sadness, that is as meaningful today as it was in 1975.
Wish You Were Here was written during a dark period in the band's history. After the band was forced to kick out founding member Syd Barrett, they were discouraged and saddened by the loss of their friend to drug addiction and schizophrenia.
The pain of loss is what inspired them to write "Shine On You Crazy Diamond, Pts. 1-5" and "Shine On You Crazy Diamond, Pts. 6-9." These bookend the album, causing their lost friend's spirit to define the tone and somber feel of the record. 
Barret hangs like a specter over the nine-part song. This is exemplified by the electronic keyboard notes and four legendary notes on David Gilmour's guitar.
The title song of the album, "Wish You Were Here," speaks directly to their missing band member. The band reflects on the love they had for Barrett and his squandered potential.
In addition to the loss of their close friend, the band also felt abused and exploited by the corporate big-wigs of the music industry. This frustration is demonstrated in "Welcome to the Machine" and "Have a Cigar."
Wish You Were Here is an emotional tale of heartbreak and the loss that is accentuated by the exploitation that the band went through. This album contains a message and themes that anyone going through a challenging time can relate to. 
Wish You Were Here is one of the greatest albums ever created, an essential part of any music collection, and should be enjoyed by everyone at least once.