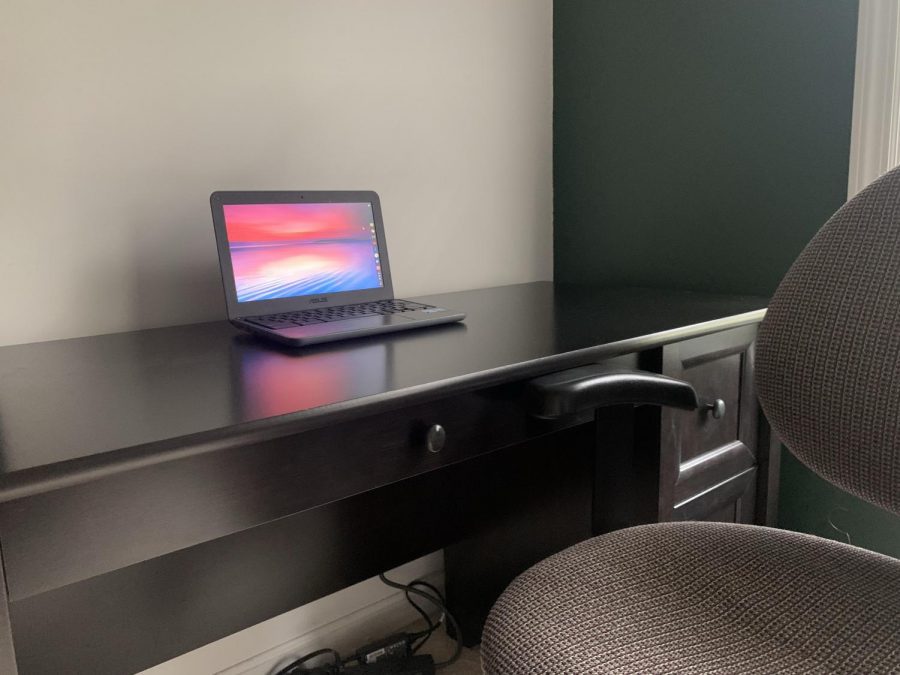 Ethan Spozarski
Many students who have been remote learners all year are planning to return to in-person learning next school year, citing difficulties with the online learning model.
Sophomore Jayden Wisniewski said he was happy with his decision this year, due to concerns about the COVID-19 pandemic. But he is excited to be returning to school next year. One reason was the lack of truly being able to participate in class and to see everything that the teacher was teaching, and another was social.
"I got little to no social interaction outside of my small friend group and had a lackluster year overall. Another contributing factor in my choice is the AP classes I am taking and the attention they will require," Wisniewski said.
Remote student Ethan Holmes cited the lack of social interaction as the main reason he is returning next year.
"Next year I will go back because I miss the feel of actually being in school and seeing friends," Holmes said. "The aspect of seeing friends definitely impacts my decision."
The lack of social interaction is one of the biggest drawbacks due to the social needs of high schoolers, students said.
"Even the loneliest person feels nothing but isolated in remote schooling," Wisniewski said.
Students also said that remote learning is more difficult because of focus and attention issues.
"The most challenging thing about online schooling is that it's hard to focus and learn things when you're staring at a screen all day and not interacting with the class," sophomore Logan Murphy said.
Remote student Ryan McGinty agreed.
"I feel as if it can be difficult and monotonous sometimes," McGinty said.
Murphy also said he missed hands-on learning, especially in science classes that traditionally have labs, while McGinty missed being able to easily ask for help in person.
"I think the hardest part about online schooling is the lack of person-to-person help when I don't know something. Being behind a screen certainly makes it much more difficult," McGinty said.
Sophomore Nate Philips said he struggled with being able to communicate with his teachers regularly, as he would have been able to do in class.
"The most challenging part of online learning was not being able to easily contact teachers. Emailing them is unreliable most times because of the various other emails they get, forcing mine to get lost," Philips said.
And communicating by email can cause a simple conversation to take an entire day due to the nature of e-mail. 
In the end, having the same routine every day, without any social interaction, was draining on students, leaving them looking forward to a return to school.