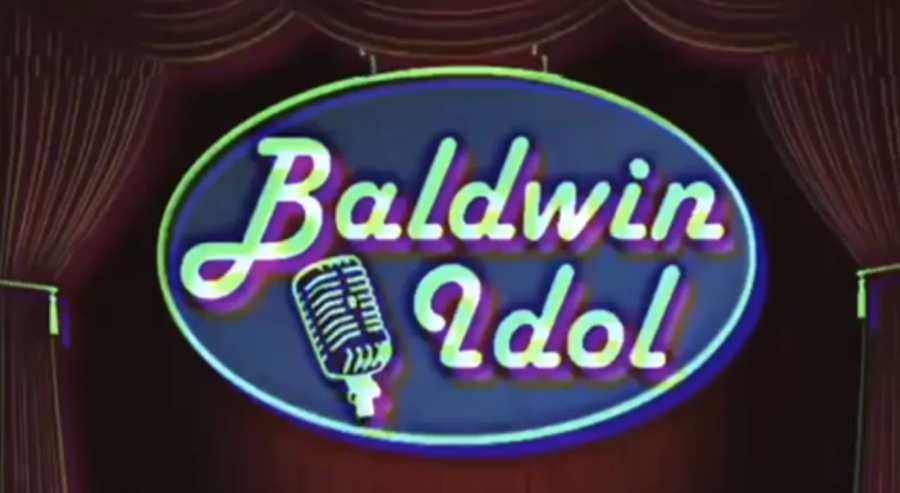 Photo via BHS music department
As with many events across the country, the annual Baldwin Idol singing competition is going virtual this year.
Baldwin Idol is an event in which choir students participate in a mock singing competition inspired by the TV show American Idol. Audience members "vote" for their favorite performer by making donations, and a portion of the proceeds goes to the winning performer's charity. The winner also gets a gift card.
Kris Tranter, the choir director at Baldwin, knew he had to switch the event to virtual this year because of health concerns. 
"Due to the constant nature of the changing status of the safety precautions, we made the decision to go virtual as things are always changing," Tranter said. 
To make the event virtual, performers first recorded their own performances and sent them to Tranter. He then sent them to the company eServices, run by Baldwin-Whitehall resident Jesse Siefert, and the company has created a web page where people can watch the performance videos and make donations through the web page.
The website for the Baldwin Idol event is http://www.bwmusic.net/baldwin-idol-2021.html. 
The official start time for Baldwin Idol is 6:30 p.m. Friday, but the site will remain active through Saturday.
Junior Olivia Penrod said she is a little disappointed that the event isn't being held live, but she agreed that the move to virtual is in the interest of everyone's health. Recording the performances also has another advantage, she said.
"I feel like it was good that we could record it, so we could choose the best one instead of doing it once live and possibly mess it up," Penrod said. 
Sophomore Lila Kelley said that although the event is different this year, the virtual option gives more opportunities for everyone.
"Although I'm a little disappointed that we won't be able to perform live together, I think that the virtual format opens up a lot of new opportunities for more people to participate in the actual show as well as watch the performances," Kelley said.