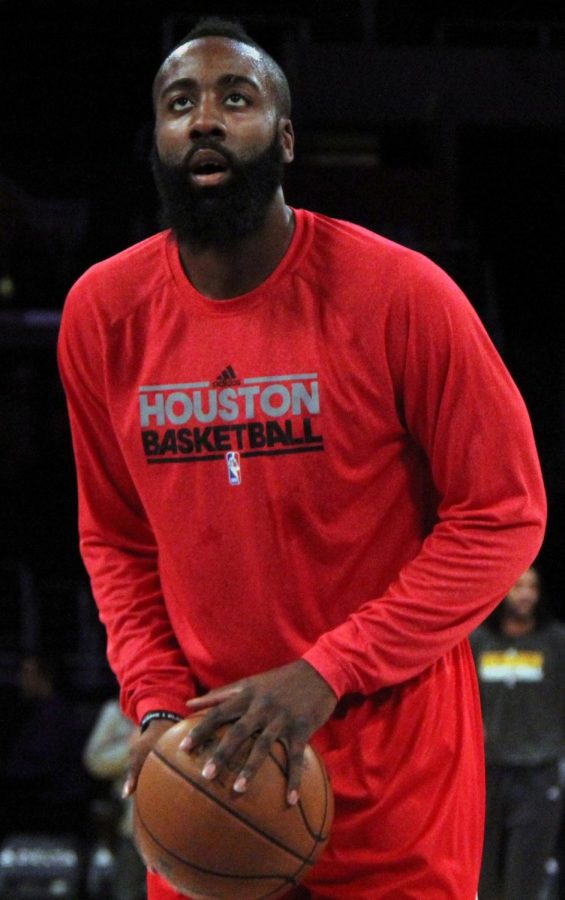 Wikimedia Commons
The NBA has never been trending lower after the recent blockbuster trade that sent all-pro guard James Harden to the Brooklyn Nets.
Harden will be joining two other all-pros in Kyrie Irving and future Hall of Famer Kevin Durant, which solidifies yet another big three in the NBA.
This is a large part of what is ruining the once-cherished NBA.
There is no team loyalty anymore. At the earliest sign of trouble, players jump ship and either demand a trade or sign with a top contender in the offseason.
This is done by "ring chasing" players who only want to win a championship for themselves at all costs instead of actually accomplishing something by building a team.
There are no longer any rivalries in the league because players don't stay around long enough to keep certain teams competitive with each other.
Take for example the Golden State Warriors. They dominated the league for half a decade, only for one of their star players to leave and put the team in shambles.
The new "superteam" culture that only exists in the NBA is ruining the competitive balance of the league entirely.
There are now two teams that are extremely favored to make the finals because there is no other team that can keep up with their talent. If there is one thing we learned from a record low ratings report from the College Football National Championship, it is that people hate watching total powerhouses win championships.
And why would they? It is flat-out boring.
Fans enjoy watching an underdog succeed, with the player who has been with the franchise for 12 years finally getting a long-deserved championship.
Two things that make the other notable North American professional sports leagues fun to watch are competitive balance and team loyalty.
The NBA is further distancing itself from these principles, and this trade will only serve to hurt the league overall.