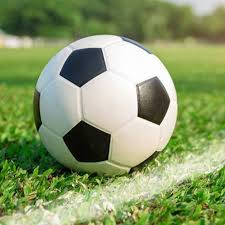 Student-athletes across the country are among some of the most heavily impacted communities in this pandemic, especially those in the graduating Class of 2021. 
It is very common for athletes in this generation to specialize in a single sport from a young age. These athletes are particularly a competitive bunch because of this.
Many students participate in club teams in addition to their high school teams, and sometimes are rostered on more than two at a time. 
The Class of 2021's athletes expect multiple games a week, strength and conditioning, practice, and tactical training, all while keeping up with their grades. As student athletes, they are held to much higher standards than the average student. Many teams require athletes to maintain a certain GPA to be eligible for practices and games as well as having almost perfect attendance at school. Student athletes in this class who have been able to keep up with these rigorous standards are suffering and are being passed over by colleges due to COVID-19. 
The recruiting process for the Class of 2021 is chaotic for the student athletes and the coaches as well. With last spring's season curtailed or canceled due to the virus, many athletes were unable to be seen in person by recruiters until this fall. That lost spring season was crucial. College coaches in higher divisions are known to recruit athletes primarily before their final season, because by the next season, the coaches are moving on to looking at the next graduating class. 
Since coaches were unable to secure their desired squads, they are reaching out to players for film and highlight tapes. But many athletes in the Class of 2021 do not have access to filming equipment through their schools and clubs.
 Apps such as Hudl, NCSA, and Field Level have been gaining popularity since the birth of the pandemic. These apps allow students to post their film and highlight tapes so that college coaches can reach out to them. 
Although these apps are helpful, they are not much use without solid film, which many in the Class of 2021 lack. 
It is because of college rosters being "full enough" for the next season or two that this has the Class of 2021 on the back burner in the recruiting world, with college coaches already looking at the next pool of Class of 2022 recruits.