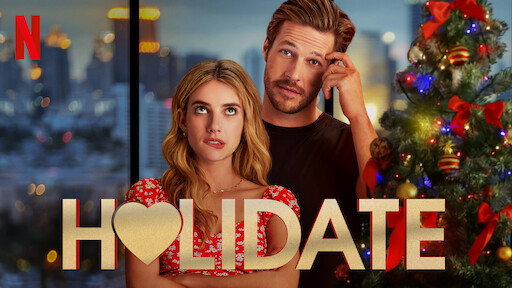 Photo via Netflix
During the holidays, many people want a significant other to do fun activities with. The rom-com Holidate provides tips on how to get someone. 
Emma Roberts plays Sloane, whose family makes fun of her for being single, and whose mother tries to set her up with many guys.
Sloane ends up meeting Jackson (Luke Bracey). Since Jackson and Sloane are both single, they decide to become each other's "holidate" during a year's worth of holidays. 
The characters care a lot about each other, which creates outstanding chemistry. The quality of acting is strong, especially from Roberts. The plot features a lot of things happening at the same time, which makes the movie entertaining and enjoyable. 
It is by no means perfect, though, as some of the jokes aren't great and the plot developments are predictable. Some of the chaos is unnecessary, also.
Overall, despite the criticism, Holidate presents positive attitudes about loneliness and relationships at all stages of life.