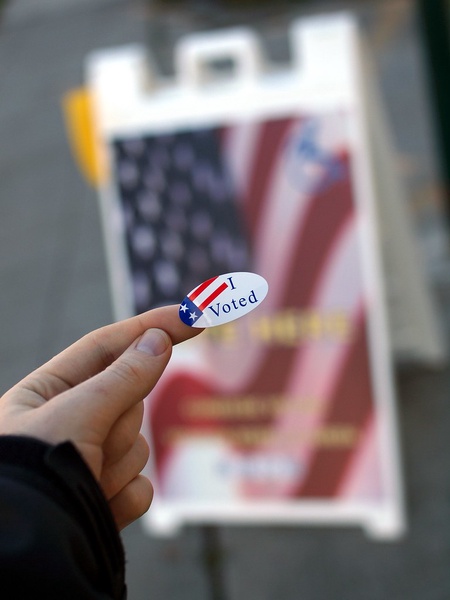 Photo via Creative Commons
The 2020 presidential election is plagued by indifference, and voter suppression could further reduce participation.
Voter suppression is the act of preventing any eligible citizen from voting for any reason.
One allegation raised by some people is that voting by mail will increase voter fraud. Due to health concerns over COVID-19, voting by mail is the only viable option for immune-compromised or elderly voters.
President Trump has claimed that thousands of people have intent to commit voter fraud by mail, but he has cited no evidence. Several safeguards — such as signature confirmation and the use of a barcode — make it extremely difficult for fraudulent mail-in votes to be cast.
Sure, there will be some fraudulent ballots, as occurs with every election, but the numbers always have been extremely small. In 2016, the percentage of invalid ballots was around .000078 percent. From a statistical standpoint, this percentage is negligible.
Meanwhile, even Trump himself voted by mail.
Trump's attack on the United States Postal Service and his constant false claims that mail-in ballots are fraudulent prove that he is actively trying to suppress votes.
Trump claims, without evidence, that he believes Democrats are going to steal the election with mail-in ballots, but couldn't his promise to use the power of the Supreme Court if he loses be interpreted the same way? It seems that Trump thinks this is the only way he can win the election.
Trump isn't the only person trying to suppress votes. The California Republican party admitted to placing over 50 fake ballot drop-off boxes labeled "official" in Los Angeles, Fresno and Orange counties. This was proven to be illegal.
Voter suppression has always been an issue, especially attempts that target minority groups. But this election, the widespread surge in attempts to stop people from voting only shows how desperate Trump and the Republican party as a whole have become.
If the only way a political party can win an election is by preventing people from voting and other illegal actions, then that party should not hold a majority power.