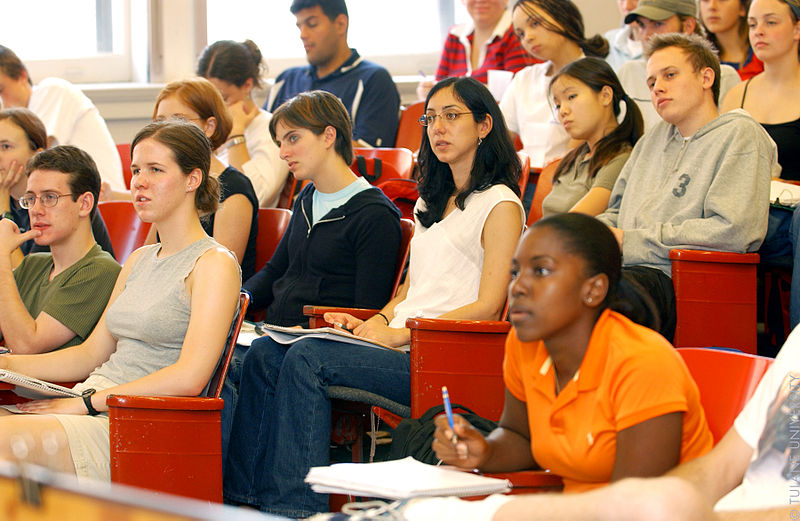 Wikimedia Commons
High school has been challenging for all students during the COVID-19 pandemic, but college-bound seniors have had additional struggles.
"The most difficult part about applying right now is probably finding the time to actually do it, " senior Zane Wooddell said. "I spent the summer researching schools, knowing that I would begin applying in the fall. However, now that school has resumed, I stress more about my Canvas assignments than completing my early action applications."
There were SAT dates canceled in the spring, and students have had to hunt for open test centers in the fall. And then the availability of traditional summer and fall campus tours has varied, depending on the school.
"I have attended a few college-readiness programs presented by CMU and Pitt," Wooddell said. "They have been useful for getting to know the atmosphere of Pittsburgh schools, but I do not get the opportunity to talk with students or visit the physical campus." 
Senior Kurt Schemm said that while he has been able to attend a few in-person visits, restrictions have reduced his ability to get a full feel for the campus atmosphere.
"I have done virtual visits for tons of schools over the summer, basically just watching video tours," Schemm said. "I did, however, do in-person tours to Earlham College and Dickinson College in the summer. We had to plan them well in advance and the campuses were not lively whatsoever."
Senior Liv Allen said she is most worried about whether the college she chooses will end up having all remote classes next year. If that happens, Allen said she may consider another route.
"If next year is fully remote I might consider going to community college or something for a year, because I think it's kind of pointless to pay thousands of dollars to go to college from my own living room," Allen said. "I'm most worried that schools will be fully remote next year. I really want to move out and have a normal college experience and I'm kind of scared that I won't have that."
Senior Elena Zandier, however, said that despite potential changes in how instruction is delivered, she still wants to further her education right out of high school.
"I feel the most difficult part of applying for college during this time is the fact that it is hard to get a good feel for a school when visits are limited and the environments are not normal. But regardless of remote learning, I do not plan on taking a gap year," Zandier says.
Wooddell, despite plans to continue school, said he understands the benefits of taking a gap year.
"I have considered a gap year, but I most likely will not take one. I believe it has many benefits, though, as it gives students time to discover a major they want to pursue," he said. "Also, it gives people an opportunity to have a full-time job and make money to pay for college."
With pandemic anxiety running high, the college application process is just adding to seniors' stress. Losing out on important events also has taken a toll on seniors who say they just want to be able to enjoy their final months of high school.
In addition to applying, students are trying to decide what they want to study, despite the uncertainty around the upcoming school year.
"I am worried most about finding the thing I am passionate about," Woodell said. "There are many majors and minors I have researched and considered, but I am unsure what it is I truly want to do."