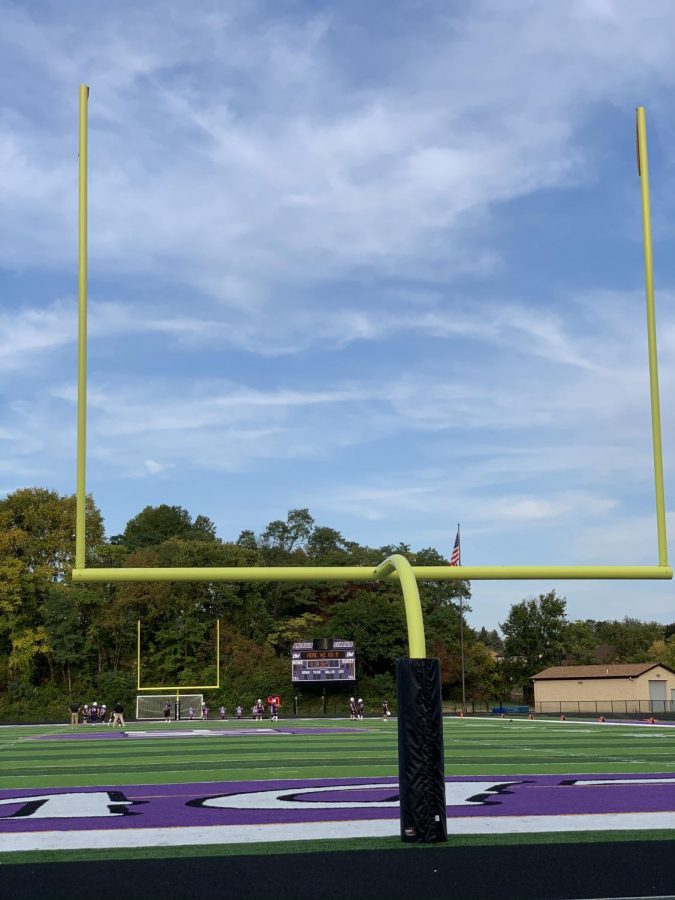 Lindsay Bonetti
Baldwin's football team lost a close game in overtime to Seneca Valley on Saturday,19-16.
It was a tight game, with both teams battling until the end. During overtime, Baldwin managed to score a field goal, but Seneca Valley returned with a touchdown.
Colton Brian, Keith Mincin, and Christopher Robbins were the standout players of the night.
Senior Dorien Ford said the game had many shifts in momentum.
"We had a lot of good plays, but also made some big mistakes," Ford said. "CJ Robbins' one-handed interception was huge, but we let up a touchdown on the opening kickoff."
Senior Connor Lavelle said Baldwin played good defense, but that "we needed to improve our offense and make more plays."
Still, playing such a tight game against highly regarded Seneca Valley made a statement, Ford said.
"The team played really hard throughout the entire game, and it was a tough loss," Ford said. "I still think this game proved that we can hang with anybody in our division, but we just made a few too many mistakes to get it done."