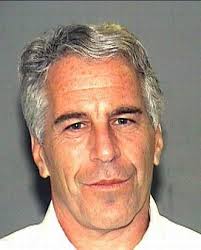 Wikimedia Commons
Everyone knows the scandal of Jeffrey Epstein, the millionaire financier who was imprisoned as a sex offender, but there is a new Netflix docu-series showing how he was able to commit these crimes and almost get away with them. 
Jeffrey Epstein: Filthy Rich tells the story of a few of Epstein's survivors. It covers everything from how Epstein picked his victims through how he groomed them, to even how he got his victims to recruit more young girls for him. 
Through his power, money, and connections, Epstein was able to go years avoiding any real punishment. With his first charges, back in 2008, he only served 13 months with extensive work release, which he apparently abused by not meeting curfew. He was arrested again in 2019, then apparently killed himself a month later.
This Netflix original also mentions Epstein's sketchy past, as he was able to lie about his college credentials to obtain a teaching position. However, the series could have given some more insight into his childhood and early adulthood. 
The series, while both emotional and educational, provides insight into what the victims experienced during and after their abuse, as well as how they advocated for an investigation into Epstein's alleged accomplices.