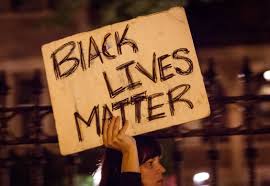 Wikimedia Commons
Social media sites are where many people go to learn about news and interact with others, but there are better ways to honor George Floyd and help eliminate police brutality than "liking" or "retweeting" posts.
Joining the protests has been the most visible action people have taken, but protesting is not for everyone. Some people do not feel comfortable attending the protests or do not have the means to attend.
For those who are able to do so, protesting is an active way to seek change. But safety during protesting is also key. Wearing a mask, gloves, and goggles can help everyone stay safe.
There are many petitions seeking justice for George Floyd, Breonna Taylor, Ahmaud Arbery, and other people of color who have faced police brutality. Signing petitions is a way to show support for these victims and a way to make sure these issues are heard.
Texting "FLOYD" to 55156 and calling the district attorney and mayor in Minneapolis can put pressure on officials there to file murder charges against the officers involved in Floyd's death.
People also can donate money to the families of the victims of police brutality, to support the protesters, and to organizations like Black Lives Matter and the American Civil Liberties Union.
Supporting local, black-owned businesses is important at this time. Some in the Pittsburgh area include Cornbread in West Mifflin, Cakery Square in the Waterfront, Kevin's Deli in Oakland, Carmi on the South Side, Arnold's Tea on the North Side, Love Rocks Cafe in McKees Rocks, and Fudge Farm in the Waterfront and on the South Side. 
There are many miniseries, documentaries, movies, and books that can educate and inform. As just one example, When they See Us on Netflix is a miniseries that follows the Central Park jogger case and shares the story of five young black men who were wrongly accused of murder and mistreated by police. 
A simple way to help is to just be educated and spread awareness — in person. Have those tough conversations with family members and friends about what is going on. Watch videos and read articles about the riots. Listen to the struggles that the black community faces daily, and even if you can never fully understand, at least be there with them to support them. 
Here is a link to find more ways to help and stay informed https://blacklivesmatters.carrd.co/.