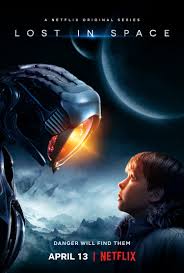 Photo from Internet
Running out of TV shows and movies to stream? The Purbalite is here to help, with more frequent installments of our What to Binge Watch feature.
During times like these, what's more fun than getting lost in the world of space? Lost in Space is the perfect show to get lost in.
The Netflix original follows the Robinsons as they escape Earth, bound for a paradise planet. But  they find themselves lost on a mysterious planet similar to Earth. They face not only physical turmoil but struggles within the family and themselves.
The family eventually meets up with the other survivors, and they all struggle to get back on track to their future home. On the way, Will Robinson meets an alien robot and becomes close friends with him, until Robsinson becomes skeptical about the robot. 
The original Lost in Space was based on a comic that had been derived from the novel The Swiss Family Robinson. The Netflix reboot has gotten mixed reviews, but overall, it's a great sci-fi show with humor, family, and a mystery.