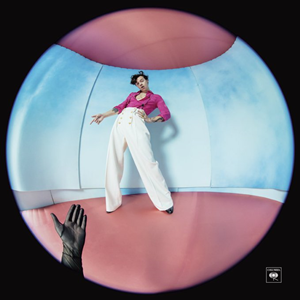 Photo via Wikipedia
Ever since the release of his self-titled album, Harry Styles' fans have been waiting for his sophomore album, Fine Line. 
After the release of the first single on the album, "Lights Up," fans weren't too happy, believing the quality of this song would define the whole album. 
Yet, when the next single, "Watermelon Sugar," was released, with its sweet beats and melodic vocals, fans had a better sense of what the album really was about.
Meanwhile, tracks like "Adore You" and "Sunflower Vol. 6" give the record an airy, upbeat sound with lyrics talking about what it's like to be in love. 
On the other hand, Styles' album also includes songs like "Cherry" and "She," which are more mellow, soft rock tracks. 
A majority of Styles' inspiration comes from the soft rock bands of the '70s,  such as Fleetwood Mac. With Fine Line, his audience can really hear the difference and the inspiration. 
Overall, though, the album isn't much more than stereotypical pop music, which is disappointing coming from one of the world's biggest artists.