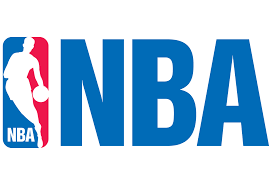 Photo via Picks.org under Creative Common License.
As the NBA season nears its halfway point, some teams were looking to make moves to strengthen their hopes for contending for a title, while others hoped to put some pieces together for the future. Although some big names did find themselves on the move, the trade deadline was just as confusing as it was exciting.
Probably the most confusing move came via the Golden State Warriors. The Warriors have fallen on hard times, losing Kevin Durant to the Brooklyn Nets in the off-season and Klay Thompson and Steph Curry to serious injuries. One thing they were able to gain from Brooklyn was all-star guard D'Angelo Russell. Now Golden State has decided to trade Russell away for Andrew Wiggins, who has failed to live up to expectations in any of his years with Minnesota.
Houston also made a questionable move, as they traded away Clint Capela to the Atlanta Hawks. The Rockets gave away their best option at center, as Capela played the perfect role alongside Russell Westbrook and James Harden. Capela stands at 6'10", and Houston will now be playing 6'5" forward P.J. Tucker at center, as Houston takes small ball to a whole new level.
While there certainly were some puzzling transactions, some of the trades at the deadline were worth paying attention to.
Ever since Andre Iguodala was sent to Memphis from Golden State, fans and experts have been speculating about where he'd be spending presumably the rest of his NBA career. Iguodala never suited up for the Grizzlies, but he was part of a large trade package that sent him, Solomon Hill, and Jae Crowder to the Miami Heat. Iguodala received a two-year, $30 million extension as he joins a young and exciting Heat team. Iguodala has made a sizable impact on every team he's played for, and could push Miami to contender status sooner than expected.
Other moves were made in the Eastern Conference as Detroit sent Andre Drummond to Cleveland, fearing that he'd leave in free agency after the season. Philadelphia traded James Ennis to Orlando for a second-round pick, while also receiving Glenn Robinson III and Alec Burks from the Warriors in an effort to improve shooting coming off the bench.
Other players who were the focus of trade rumors, like Derrick Rose, Kevin Love, and Chris Paul, instead remained with their given teams. 
All in all there were a lot of moves during the deadline, but none should make an incredibly big impact for any team this season. The Lakers, Clippers, and Bucks are all still far ahead of the competition, and none of these moves should disrupt that.