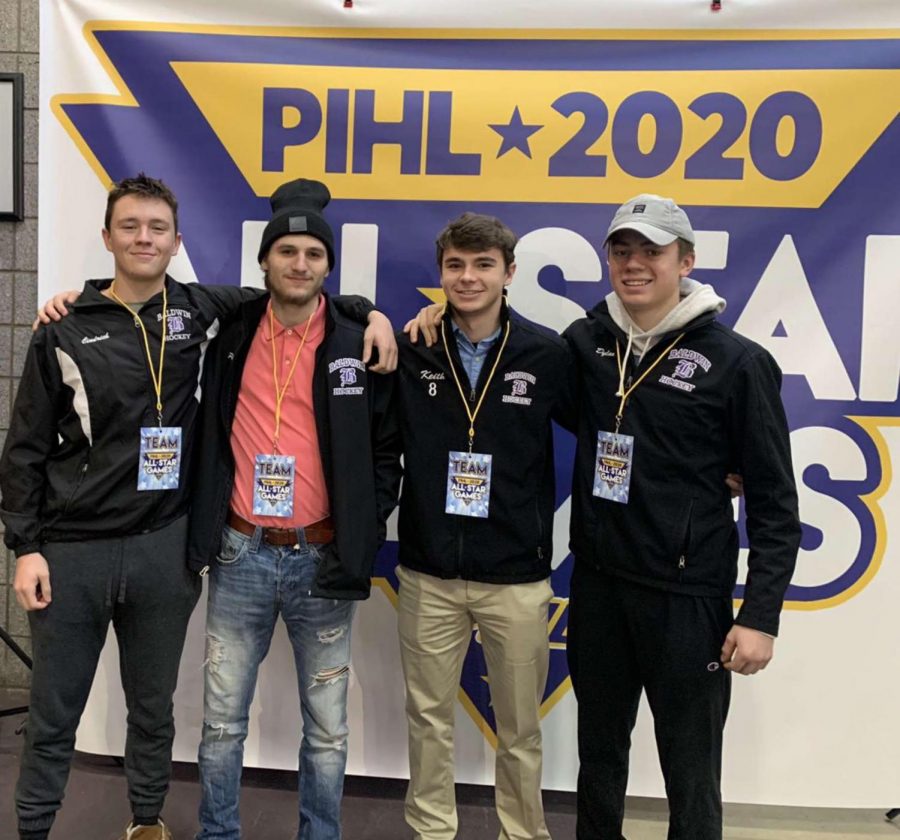 Photo contributed by Michelle Zmuda
Junior Keith Reed scored a goal and senior Paul Zmuda had an assist on Sunday at the PIHL All-Star game at RMU Island Sports center. 
Two other Baldwin players were all-stars: senior Tanner Cindrich and junior Dylan Belak. 
The players were split up randomly into two teams, the blue team and the gold team. Cindrich and Reed were on the blue team while Belak and Zmuda were on the gold team. 
"It was a very good experience and a fun time," Cindrich said. "Despite being an all-star game, it was full contact and very intense." 
"My team played pretty well. We were trailing 4-3 after the second period. Then we ended up winning the game 7-5," Cindrich said. 
But now the players shift their attention back to Baldwin hockey as they pursue a perfect season and a playoff spot.
Baldwin plays Armstrong tonight at home for the senior rec game. As of now the team is in a tight race with Montour and West Allegheny for the top spot in the division.