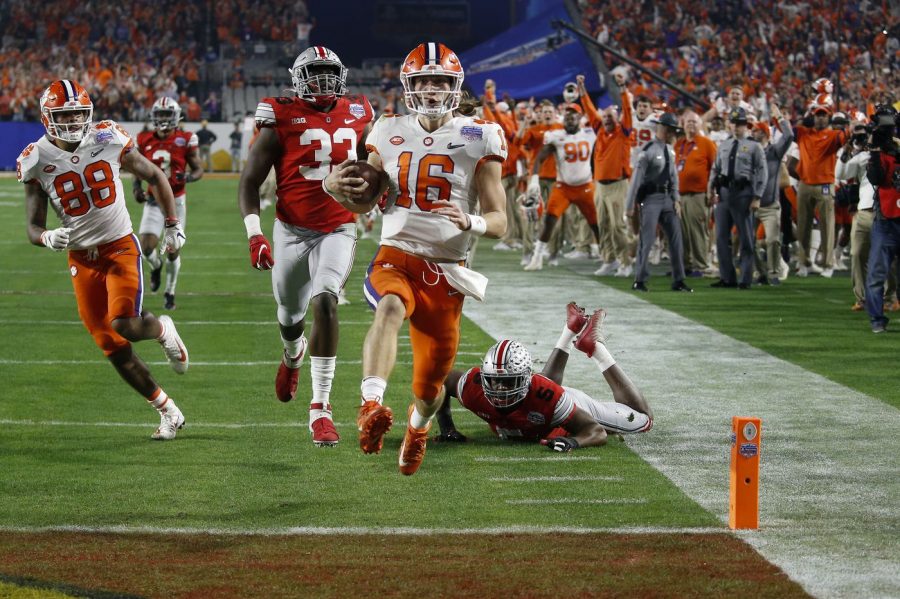 Photo via The Inquirer
It is crazy to say, but for the first time in the college football playoff era, the underdogs are the defending champs. 
The Clemson Tigers go into this game 14-0, coming off a huge win against Ohio State two weeks ago. Many believed Ohio State was one of two teams to be able to have a chance to edge out Heisman winner Joe Burrow and his LSU tigers. 
Not to take anything away from Ohio State, but Clemson came straight out the gates firing, containing Justin Fields and having an answer for anything that was thrown at them. 
Many doubted this team could go far in the playoffs this year, saying "they haven't been tested" or "who have they played this season?" But it is fair to say they passed that test, which is why they will beat LSU Monday evening. 
Clemson's defense, however, has not faced an offense like LSU's.  LSU is loaded all across the board on offense. The Clemson defense, meanwhile, is led by linebacker Isaiah Simmons, who has 61 tackles, six sacks, and three interceptions. 
But LSU's defense also has never faced an offense like Clemson's. 
In the SEC, LSU has rarely faced a quarterback who is not scared to run, a lineman running the football on first and goal, or an unlimited number of receiving targets. 
Sophomore Trevor Lawernce also has never lost a game as the starting quarterback. He is 29-0 as a starter. In fact, as a team, Clemson has not been defeated since 2017, when they lost to Alambama in the semifinals. 
Yes, Clemson are the defending champs, but they have nothing to lose. Monday evening the question is going to be whether LSU can finish this historic season with a title. Clemson is the better choice.