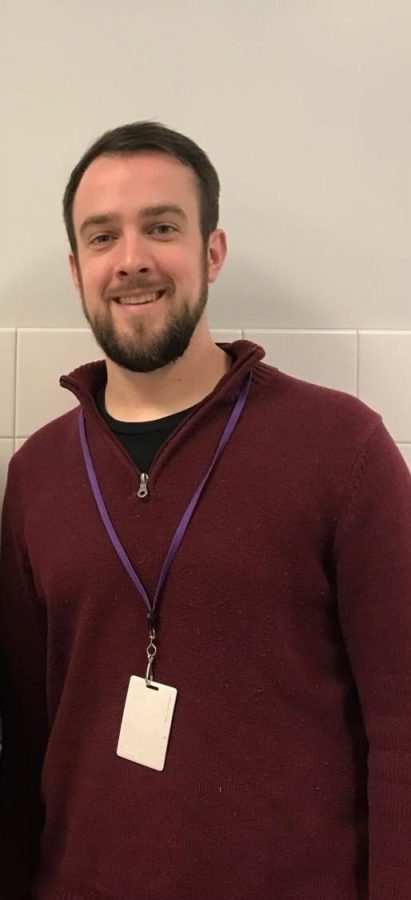 Anamarie Martinez
English teacher Dr. Dan Harrold has decorated his room with Legos and movie posters, and is clearly a fan of pop culture and film. Now he and a friend from high school have started their own podcast discussing some of the most notable films of all time.
    Harrold and his friend, Kate Lecci, were inspired after watching various films that had been awarded Best Picture at the Academy Awards, and came up with the idea to create their podcast, "Cinema Cemetery," to discuss these classics dating all the way back to 1927. Harrold said it just happened naturally.
    "We had been talking for years, saying we should do a podcast," Harrold said. "We thought this was a good opportunity. There are lots of films people haven't seen, and there are some films people have seen but don't know a lot about."
    Obviously not every teacher has a podcast, but Harrold has been in love with pop culture and movies since he was a kid. He said his mother first inspired his interest..
    "She would make us watch these old black-and-white random movies growing up. I feel like every Friday there was something new, so I have a pretty solid bank of movies I've seen as a child," Harrold said.
    The podcast will cover a lot of iconic films, such as Wings in 1927, Lawrence of Arabia in 1962, and Dances With Wolves in 1990. When asked about his favorite movie, Harrold couldn't quite single out one, but he knew he had seen Star Wars: A New Hope more than any other film.
    Harrold and Lecci record about every two weeks and are set to have content for the next three years. Curious listeners can find the podcast "Cinema Cemetery" on various streaming services including Apple Podcasts and Spotify. This has been a long time coming for this project, but Harrold is enjoying the process.
    "Honestly I'm just having fun with it," Harrold said. "I enjoy watching the movies. I enjoy talking about them. I would hope people listen, but if they don't, it's also fine just to make them for fun."