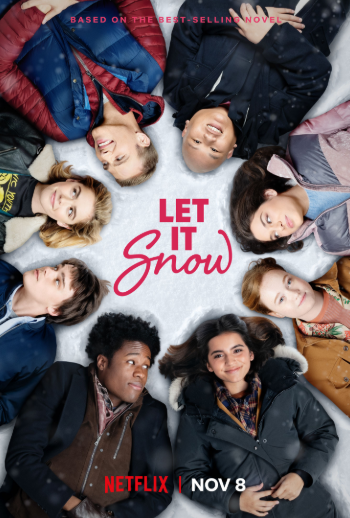 The 14 School Days of Christmas: Viewers will snooze through `Let It Snow'
While many "Netflix Originals" win acclaim, there is absolutely nothing original about the new Netflix Original Christmas movie, Let it Snow.
    The storyline of Let it Snow has been done so many times before. A snowstorm hits a small town, disrupting the lives of the teens who reside there. The movie follows multiple plots of the lives of teens, from the same town, who are all having relationship issues.
Julie, played by Dora and the Lost City of Gold star Isabella Moner, encounters a handsome pop star while on the train. Originally disinterested by his arrogance and status, she ends up spending the day with him. The classic "celebrity falling in love with the small-town girl" plot is boring, and it mirrors the popular Disney Channel movie Starstruck way too closely.
    In another one of the storylines, Angie, portrayed by Kiernan Shipka, goes to a party with a boy who is in college, upsetting her childhood friend, who was planning on telling her that he is in love with her.
    Of course, she ends up picking the awkward childhood friend over the hot older college boy. It's been done a million times.
    The film also explores the relationship between the waitress at the local waffle restaurant, Dorrie, and Kerry, a cheerleader struggling to come out to her peers. So by promoting LGBT+ inclusivity and acceptance with this romance, the movie cannot be regarded as completely worthless.
    Still, unless viewers are deathly bored over the holiday break and in the mood for a feel-good Christmas rom-com, there is no need to waste an hour and a half watching Let it Snow.