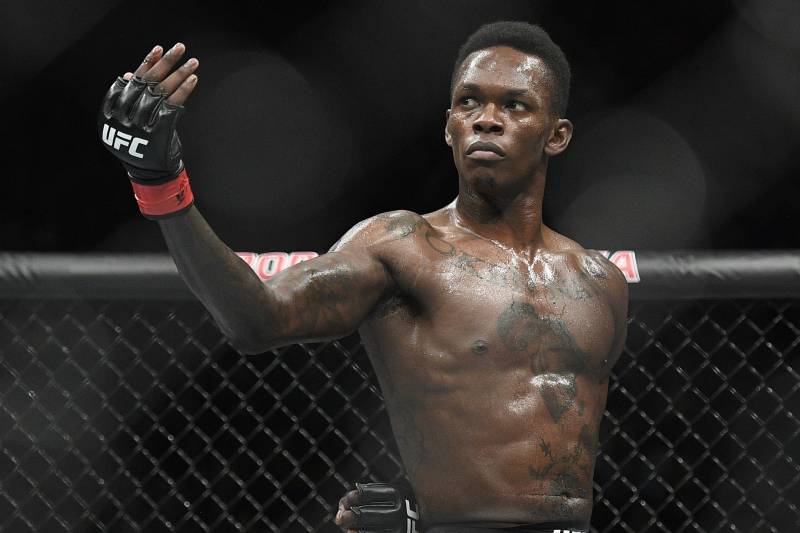 Photo Via Bleacher Report
In a league like the UFC that is so young, there seems to be a debate over who is the greatest fighter of all time after every weekend of big fights. While the company and the brand were built on the backs of fighters like Chuck Liddell, Tito Ortiz, and Royce Gracie, the future is now. Fans would be hard pressed to overlook Israel Adesanya as the UFC's top fighter of 2019.
Adesanya, the current middleweight champion, has risen to a different level over the past year, in which he added three impressive victories to his undefeated record. 
In February, Adesanya defeated a legend of the sport and his personal hero, Anderson Silva, which immediately got people's attention.
Then Adesanya fought Kelvin Gastelum in an interim title fight. It became the frontrunner for fight of the year, as Adesanya dominated Gastelum, one of the league's toughest opponents and hardest hitters. 
The next thing for Adesanya was to fight for the undisputed middleweight championship.
At the time the champ was Robert Whittaker, who had previously inherited the title after George St. Pierre vacated the belt, and then Yoel Romero failed to make weight for their title fight. 
The fight was held in Whittaker's home country of Australia, and the crowd was obviously rooting for their native champ. "The Last Stylebender" was not frazzled, and came out to the ring in a choreographed dance routine, showing his confidence in a hostile environment. 
Confidence can be a dangerous thing for fighters, especially if they lose after exchanging a war of words with their opponent. Adesanya once again showed his strength, though, and Whittaker didn't stand a chance. He was knocked out in the second round, and Israel Adesanya became the undisputed middleweight champion.
The future of MMA could very well be Adesanya, and his performances in 2019 speak for themselves.