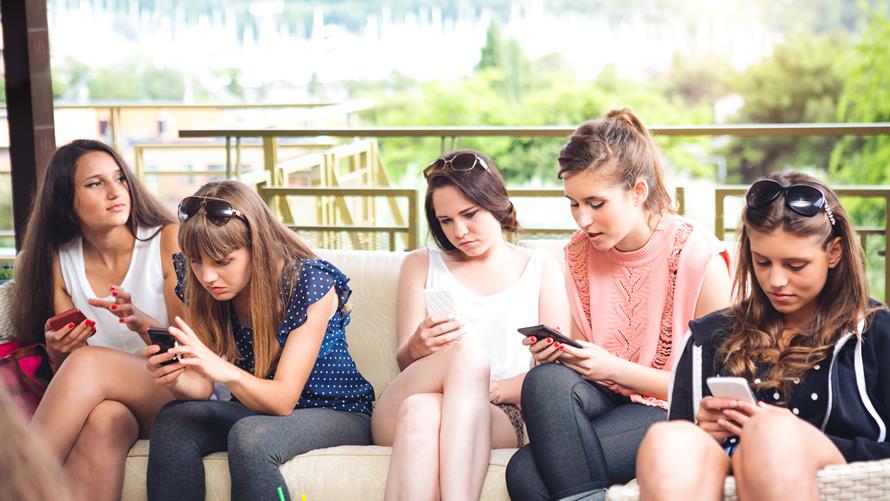 Photo via marketwatch
Students sometimes have trouble keeping their hands off their phones for one class period. But on Dec. 3, some students will give up their phones for the entire day to raise money for charity.
Baldwin will be holding it's first iFocus, or No Phone Day, where students will be challenged to give up their phones to benefit Toys for Tots. 
Participating students will lock their phones in the school safe in the main office at the beginning of the day. Funds will be raised through pledges they collect from friends and families.
Sophomore class President Nick Petrilli came up with the idea and it spread to his fellow officers, the freshman class officers, the National Honors Society, and the Activities Council. History teacher and NHS sponsor Christopher Reilsono is overseeing No Phone Day. 
"I think that we have become so enamored in everything our phones can provide,"  Reilsono said, "that at times we forget what they can rob us of too."
Sophomore class Vice President Avery Pasquale thinks that not having her phone may be an added stress to her day. But she believes that she and her peers will discover that not having a phone is not the end of the world. 
"I think the cause is 100 percent worth a day without a phone," Pasquale said. "We are giving up something that is such a big part of us to Toys for Tots."Students interested in participating can sign up through this link:  https://docs.google.com/forms/d/e/1FAIpQLSdsmFzhnib60B2Smo61vstjQ3Cdz_xYBYTWiuFVFwSLOAR-1Q/viewform?usp=send_form&usp=embed_facebook