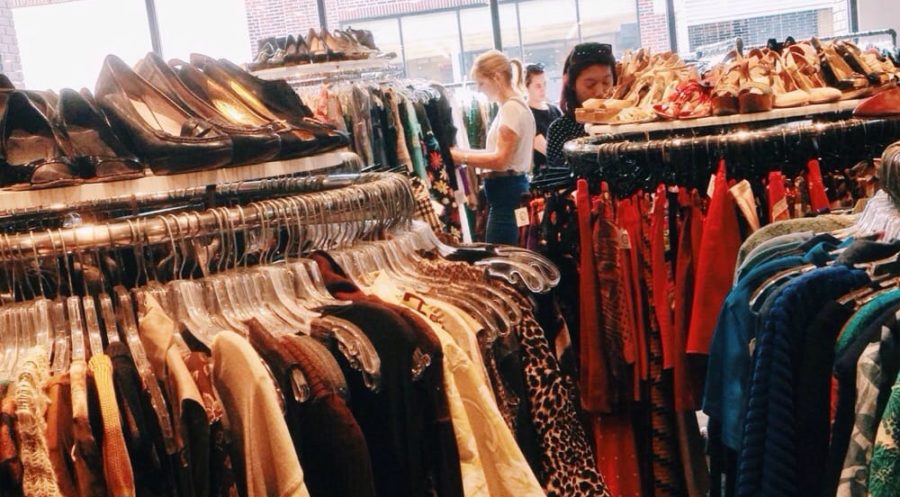 Image via Secret NYC
The French Club is bringing a touch of thrifting to Baldwin as a new fundraiser.
The club is collecting unwanted clothes in first-period classes through Dec. 4. Students then will be able to pick up some gently used clothes to expand their fashion options Dec. 10-12 during lunch periods and after school on Dec. 12 in the atrium.
Items that can be donated include clothes, jewelry, and bags and purses. The club received 100 clothing donations on the first day of collecting alone. 
Whichever first-period class collects the most donations will win a doughnut party sponsored by the French Club. 
When the resale part of the project opens, students will be able to buy any five clothing items for $3, while bags and jewelry items will be sold for $1 a piece. 
French teacher Katie Streets came up with the idea while cleaning out her own kids' clothes to donate them to a resale store. 
"I thought it would be a cool idea to bring to the school and a fun idea to use as a French Club fundraiser," Streets said. 
French Club President Julia Lombardi is excited about the idea.
"I really like this idea because I know I am always looking for a place to donate my clothes to when I clean out my closet around the holidays," Lombardi said. "It's a really fun idea. It's like a thrift store right in our school." 
All items not sold in the store will be donated to BW Basics, the upcoming high school project that will provide students in need with free clothing.