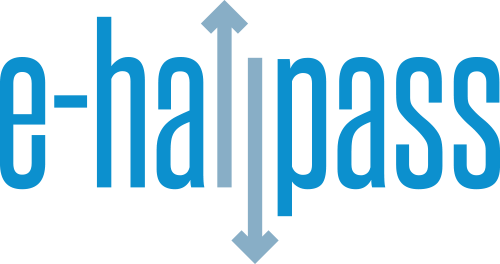 Image via Eduspire Solutions
Administrators are working to correct connectivity problems with the new electronic hall pass system, and believe that the advantages of the system eventually will outweigh other student and staff concerns. 
Vice Principal Candee Nagy said the school has begun working with Eduspire Solutions, creators of the E-hall pass system, to deal with problems such as Wi-Fi connection difficulties and students who are being logged out of the program after each use.  
The system has been introduced at the high school via a "soft rollout," with the idea being that it eventually will replace traditional paper passes. 
Students are able to send requests for a pass through a program on their Chromebook or phone. Teachers can approve or deny the request, either through their own laptop or phone, or through the student's Chromebook or phone by entering their teacher passcode. 
Physics teacher Beth Giles said the digital program has a lot of promise, but there have been rough spots.
"I think the E-hall passes are a very neat idea. I like the idea of being able to know if students already have used hallway passes in the periods prior to coming to my classroom," Giles said. "But the implementation of the program has been very difficult. Many of the students' phones do not connect to the Wi-Fi efficiently, which makes giving a pass much more cumbersome." 
Nagy said the administration is working on the connectivity issue.
"We are aware of the internet issues and we have contacted the company," she said. "There are going to be growing pains any time there is change, and getting used to a new system is always a challenge."
Students, meanwhile, had a variety of opinions about the program. 
"It's been very inconvenient for me and it doesn't work that well with the login," junior Megan Dang said. 
Junior Brina Davic noted that with the traditional paper passes, students could just return to their seats after getting back from the bathroom. Now they have to get the attention of the teacher, and then the teacher has to stop to check them back into class through the e-hall pass system.
"It's good for saving paper," Davic said, noting the positive environmental benefit. "But checking back in is very time-consuming."
Junior Hunter Prothero cited the system's ability, in the case of a school evacuation, to immediately let administrators know which students had been out of class at the time. 
"It does take some time to pull up, but it is worth it because of the safety benefits it carries," Prothero said. 
Nagy said she was confident that staff and students would eventually embrace the system.
"As we migrate to digital hall passes, it will be a lot more efficient by the end of the year," Nagy said. "I'm trying to lead the students to accept the digital change that is happening in the world."
Magazine Editor Elizabeth Perston contributed to this report.