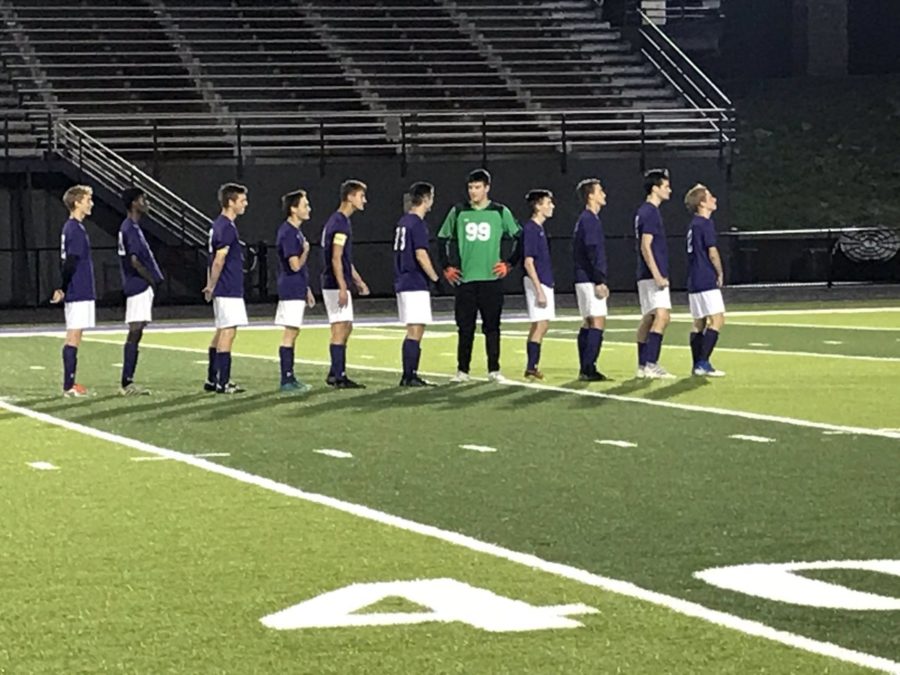 Photo via Tom Rector
With a big win over Peters Township on Tuesday, the boys soccer team is within striking distance of a playoff berth. 
The team won 3-0, with goals being scored by senior Jay Mwete and juniors Ricky Bandola and Joey Moeller. 
Moeller scored the first goal of the night, and was pleased with the way the team played.
"It feels great. It's one step closer to playoffs," Moeller said.
There were several other standout players. Junior goalkeeper Michael Sabo kept a clean sheet, playing sound defense for the Highlanders. 
Overall, though, it was an excellent team effort to get the dominant victory.
"We want to play the same way we played yesterday, and leave it all out on the field," Moeller said.
Moving forward, the team needs to win Thursday over Bethel Park to make it to the playoffs and keep their season alive. Moeller said it'd be great for the culture of Baldwin sports.
"We want to change the reputation around Baldwin sports, not just soccer but as a whole," Moeller said.