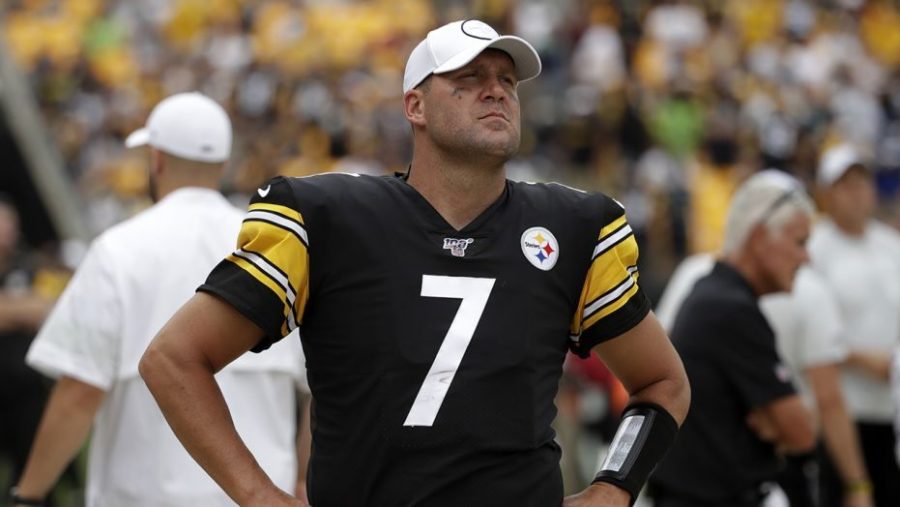 Photo Via Fox News
The Steelers lost to the visiting Seattle Seahawks on Sunday, 28-26. However, the Steelers might have lost even more as it was announced today that starting quarterback Ben Roethlisberger will undergo elbow surgery and be sidelined the rest of the year.
Roethlisberger left the game in the second half after repeatedly trying to shake out his ailing elbow. Second-year backup quarterback Mason Rudolph came into the game, and while he showed signs of weakness in the early parts of his time on the field, he was able to maintain some scoring drives. The Steeler defense wasn't able to hold off Russell Wilson and Seattle's run game late into the fourth quarter and ultimately lost the game by two points.
With a decent first performance against a tough team under Rudolph's belt, everyone is wondering how far this team can go with him under center.
This team has lived and died with Roethlisberger since he was drafted in the first round in 2004, so this is a big change for the Steelers' already struggling offense. Against New England in week one they failed to score a single touchdown, and against Seattle they had a long dry spell of incompletions and turnovers before finally getting into the driver's seat.
When push comes to shove, this is going to be another hard year for Yinzers, as there will most likely not be a lot of games that go the home team's way. Coach Mike Tomlin was really trying to steady the ship by getting rid of distractions Le'Veon Bell and Antonio Brown, but there is little the team can do about this. To put it simply, hard times are inevitable for this amazing franchise.
Roethlisberger has been the team's best quarterback since Terry Bradshaw retired in 1983, and there was an extremely long stretch of time between those eras that featured sorry quarterback play. Rudolph seems to be capable, but every time Ben has gone down for an extended period of time, the Steelers have not fared well. 
Looking at the rest of the season, there really is not a single game that Pittsburgh can take off. The team will struggle on offense, which in turn will make the defense tired and easy to score on, and then the team will fall behind and not be able to dig themselves out. There are good players on this Steelers team, but Mason Rudolph's one decent game will not be enough for this team to win this year.