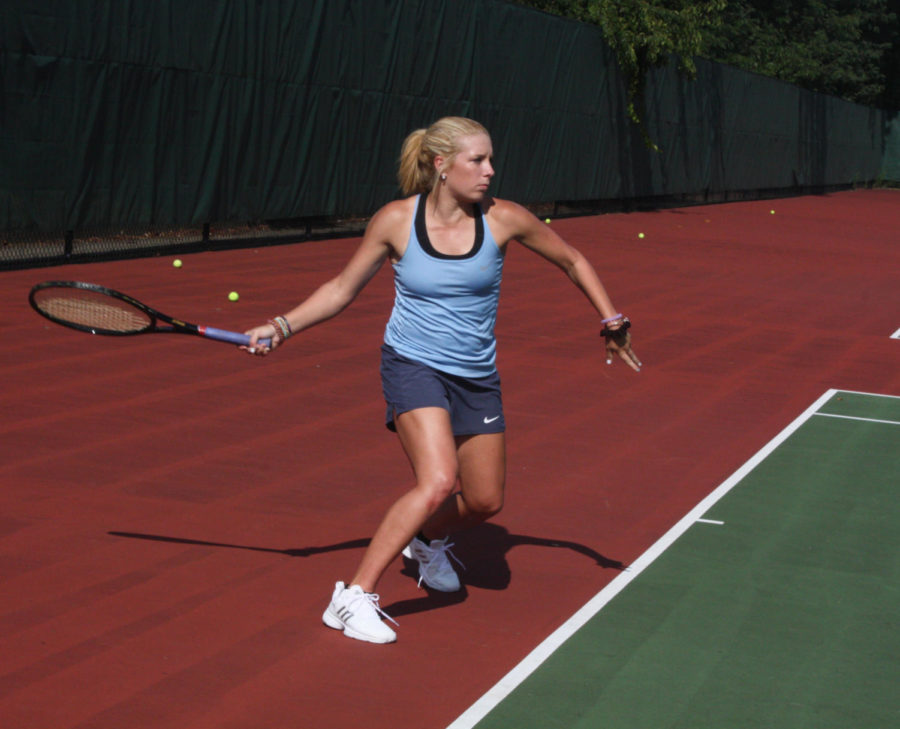 Liam Belan
For the second year in a row, senior Beth Yauch has won the section singles championship in tennis.
The competition started Wednesday, and the finals were Thursday. Yauch said she had confidence going into the final found because her opponent had never beaten her before.
Winning this competition for Yauch means earning the No. 1 seed in WPIALs starting next Thursday. 
"I think I have a high chance of winning and expect and hope to win WPIALs next week. Our section is the best section in WPIALs, and I expect to play the same girl I played yesterday, and I am confident I can beat her again," Yauch said. 
Yauch's overall goal this year is to do better than she has in the past.
"I hope to win WPIALs this year and go farther than I did last year in states. I know there are a lot of good girls in the state, so I just want to do the best I can and hopefully go farther," Yauch said.
During Wednesday's opening competition, junior Emma Sukal also competed and won a round.
"Emma played very well and just got a bad draw to match with (in the second round), playing the fourth seed in the section," Yauch said.