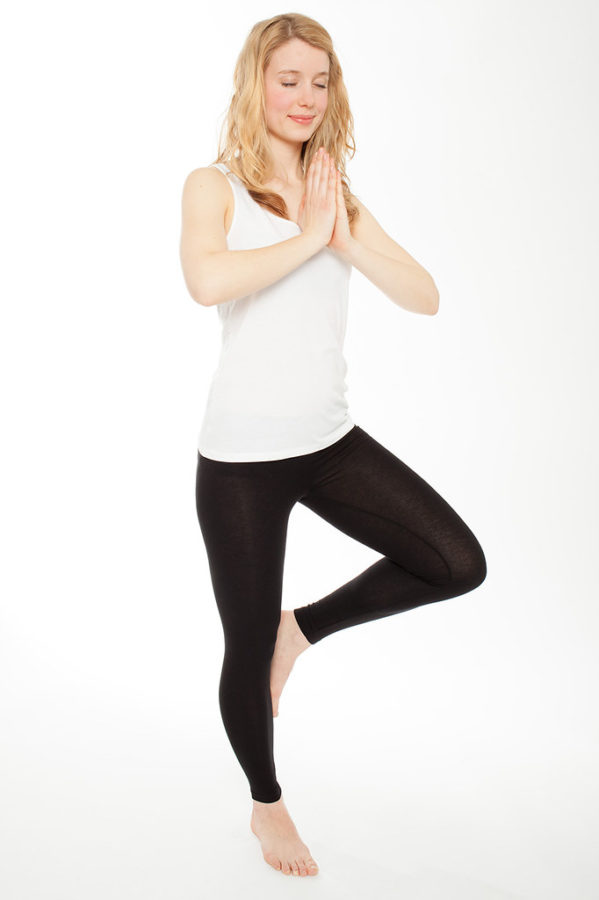 Photo via Flickr
The rising trend of creative, colorful leggings is a practical and comfortable fashion trend that has been welcomed for many reasons.
Leggings used to be just neutral colors that would be paired with a sweatshirt or dressed up with a nice shirt.
This has all changed. Brands like Nike, Lululemon, Fabletics, and many more have changed the way leggings are worn.
They started to create more of a variety of colors to the point where people can get any color they want.
Leggings now have more features to them as well, with many of them having built-in side pockets for a cell phone or a back pocket with a zipper for keys.
They become functional for any scenario because people can still dress them up or down, but now there are more options for what people can do with them.
Leggings can now come with many designs on them, including patterns, different cut-outs, or mesh portions to diversify each pair.
No matter what the weather is, leggings can be worn because they can be paired with boots for a cold day or people can wear the ones with mesh or cut-outs and sandals for the warmer days. They are extremely comfortable, so they are always a go-to for a busy day.
This fashion trend is affordable, as they are sold in many stores and available for all budgets.
Leggings are flattering on any body type and can be used to enhance anyone's features. Many pairs of leggings come with seams and lines to for a slimming look.
The many types and styles have given leggings a new meaning, and has enhanced a fashion trend that is here to stay.