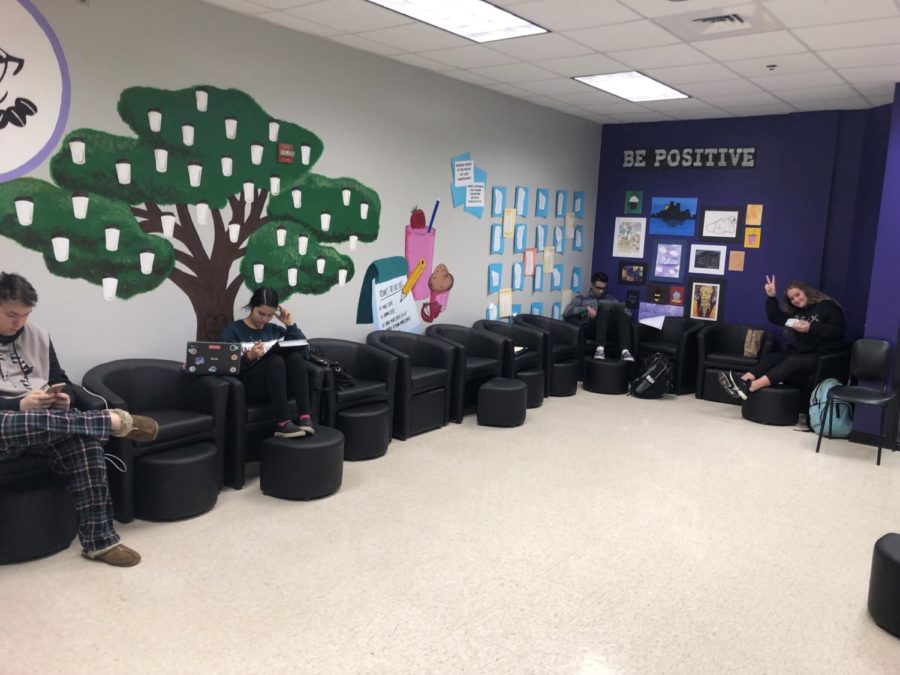 Elizabeth Solenday
The Baldwin Bean Coffee Shop will be open during lunch periods twice a week this month to test student interest in hopes of having the shop open more often next school year.
Starting Tuesday, and continuing for the remaining Tuesdays and Thursdays in May, the Bean will be open during the three lunch periods.
Not only will the food and drinks from the morning will be an option, but there will be "grab and go" sandwiches and salads available for purchase during the lunch periods.
Students who are scheduled for a lunch period will have to get permission from a cafeteria monitor to go, and then return to the cafeteria after getting their food. Classroom teachers will be able to send students to the Bean with a pass as well.
Senior Angelina Makhoul said she thinks it's a great idea for the Bean to expand its hours.
"I see it being successful first and second (periods), so I think more time would be good," Makhoul said.
Students also said that more Bean time will give more students chances to visit the coffee shop.
"Considering I have a study hall during a lunch period, that'd be awesome," senior Alex Kindling said.
Junior Renee Firek would be another of those students.
"I've never been inside the Bean. This would give me the ability to go, but still, I'd have to see how busy it would be because I see how busy it can get in the morning," Firek said.
Eric Jankoski, one of the teachers overseeing Bean operations, said this will be a way to try out opening the Bean for more time.
"The plan from our opening was always to expand, but when we started, it was such an undertaking," Jankoski said.
Jankoski said he's excited to get some student feedback and hopefully give more kids a chance to visit the Bean.
"We want to give the opportunity to people like Steel Center kids, and we also want to see what kids think of it and how many more kids will use it. This isn't necessarily the plan for next year. This is a pilot to try this out and then make a plan for next year based on the feedback we receive," Jankoski said.
Another way the Bean is trying to get student feedback will be by putting out a survey at the end of the year.
"We're always trying to incorporate what the students think and what their ideas are," he said