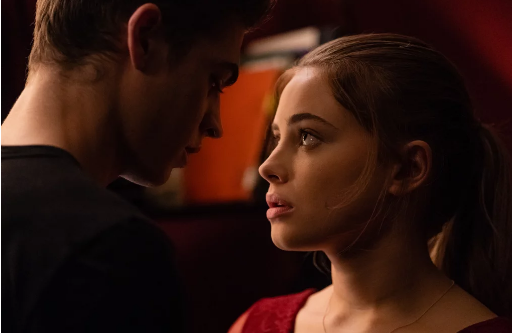 Fan fiction is typically negatively stereotyped because of the dramatic celebrity fantasies shared on different fan sites. One example of such fan fiction, based on Harry Styles, became the inspiration for the worst movie of the year, After.
This fan fic got its start on Wattpad, where it racked up over 500 million reads. Despite receiving criticism for portraying Harry Styles as an extremely abusive boyfriend, the story was published by Gallery Books in 2014 with new character names, for legal reasons.
The movie basically follows a new freshman in college, Tessa, who is the stereotypical "good girl" who has never gotten herself into trouble. Then she meets Hardin (the character modeled after Harry Styles) a guy with a bad past and a mysterious vibe. Match made in heaven, right?
Naturally, Tessa and Hardin get into an abusive relationship based on lust and control. This is exactly the kind of movie we don't need in the theaters right now. It completely glorifies abusive relationships, showing them to be fun and exciting.
It is dangerous to promote this kind of abuse as "love." For young teenagers who are just starting to figure out dating, this does not send a good message. Given the very real issue of domestic abuse, this movie does nothing to prevent teens from falling into these situations themselves. If anything, it just screams, "While it might not be a great idea, it definitely could be fun!"
Besides, there isn't much of a real plot throughout the film. It is laid out exactly like a Wattpad work of fan fiction: The conflict happens within the first 20 minutes and the rest of the story is entirely predictable.
Don't waste $10 on this movie just to sit through nearly two hours of a failing relationship.