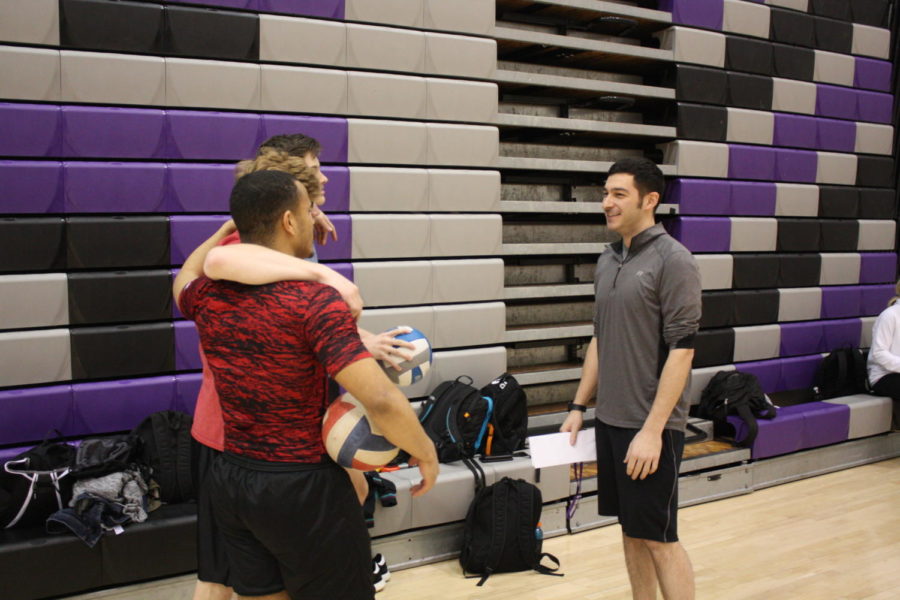 Nathan Breisinger
The Baldwin boys volleyball team scored a key rebound victory over Peters Township on Thursday.
The Highlanders won three sets to one over the Indians to push their section record to 3-2. The victory helped get the Highlanders back in winning form, following a previous loss to Upper St. Clair.
Senior Colton Barr singled out some key contributors for the victory over Peters.
"Russell Cyprowski was a beast the entire night. He was crushing the ball and Colin Poe was the Great Wall of China out there," Barr said.
The win keeps the Highlanders on pace with the rest of the section to make playoffs. It also gives the Highlanders more confidence in their ability moving forward.
'It was a big win considering it was a section win and it just shows that our team is capable of beating other tough section teams," Barr said.
The Highlanders next game is a non-section game against Gateway on Monday.