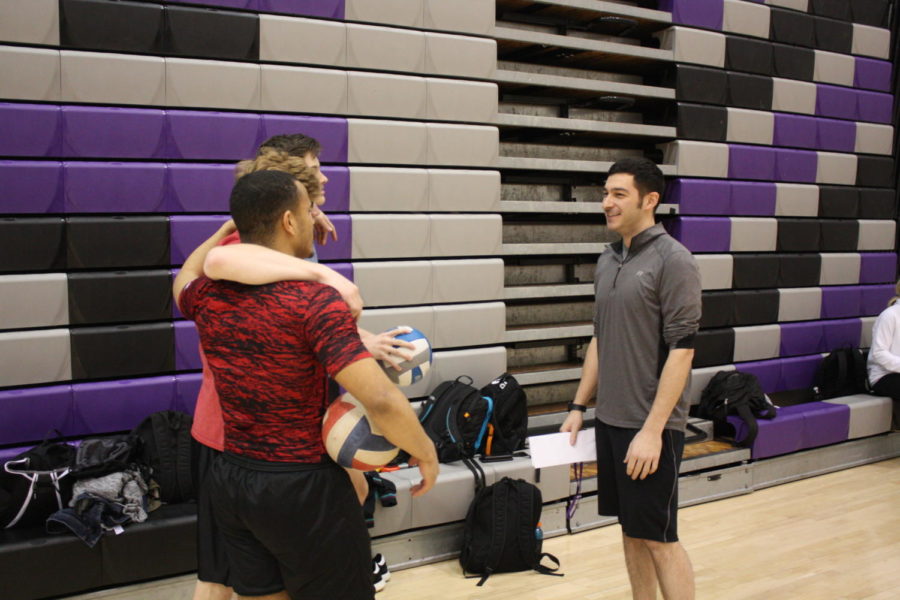 Nathan Breisinger
For the first time in 22 years, the boys volleyball team has a new coach.
Milan Yekich, who coached the junior varsity team the past two years, now is coaching the varsity team. He takes over after the retirement of longtime Head Coach Eric Falcione, but Yekich said he is ready.
"It is pretty daunting and intimidating, and there are big shoes to fill," Yekich said. "But I feel like I am up to the challenge to continue the success of the program and add to the championships of the past."
Not only did Yekich play under Falcione, but his old coach gave him his first coaching job here as well.
"I was approached by Eric to fill in as the JV coach" several years ago, Yekich said.
At first Yekich did not know if he would pursue the coaching job, but in the end it turned out to be a great choice.
"To be honest I did not have any intention of being a coach at all, but I truly fell in love with coaching," Yekich said.
He said his players keep him motivated to continue his coaching career.
"The relationships I have created with the athletes made me want to come back," Yekich said. "Also, watching the progress of new athletes and having success was a humbling experience."
His players have praised his coaching style and the aspects of the game he carries on from Falcione.
"He replicates Coach Eric a bit, but he definitely brings a more serious approach and enforces the rules more during practice," senior Jake Kemerer said.
Yekich is putting focusing on defense, players said.
"He is definitely adding more intensity to the defensive side of things and he is making us more of a threat," senior Colton Barr said.
Kemerer also cited the offseason work the team put in with their new coach.
"We had a lot more offseason practices and workouts with a focus more on getting used to the players around us," Kemerer said.
Yekich said he knows the team has a great chance to compete and have success this year.
"I have very high expectations for this season," Yekich said. "I am lucky to know my team's strengths and weaknesses, with the core group of guys. I believe we could have a successful year."
Barr agreed with Yekich that the team can be successful.
"We can definitrly make playoffs again and hopefully we can win the section," he said.