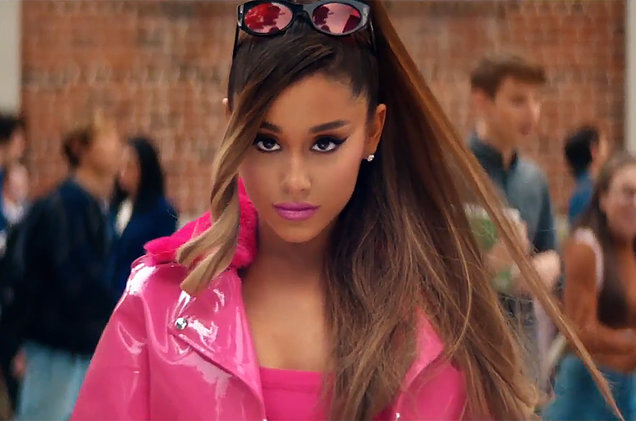 Billboard
Sampling in the music industry is not a new thing. Recently though, pop artists have really been missing the mark.
Some big hits in the past have come from sampled songs. For example, "One Way or Another" by Blondie sampled "Teenage Kicks" by The Undertones. Janet Jackson sampled "Think (About It)" by Lyn Collins in "Alright." "Stronger" by Kanye West sampled "Harder, Better, Faster Stronger" by Daft Punk.
So it's apparent that this is not a new trend. However, current artists aren't just overdoing their sampling — they're not doing it right.
Chris Brown's "Undecided" samples "I Love Your Smile" by Shanice from 1991. The melody is almost completely the same, just modernized. Because he didn't take the sample and really incorporate it into the song, there's a lack of originality.
Meek Mill samples more intentionally in his song "Intro," using a part of Phil Collins' song "In the Air Tonight" to complement the lyrics about being a champion. However, the sample section gives Mill's song an overall outdated sound, and it doesn't flow with the rest of the song.
Ariana Grande has had extreme success with her most recent album, Thank U, Next. Her song, "7 Rings" sampled "My Favorite Things" from The Sound of Music. This works on a deeper level because Grande sings about money, which is her favorite thing, apparently.
However, three of the songs on her new album feature samples, making one-fourth of the album sampled. While she has more of a tasteful and creative way of sampling compared to some other modern artists, it's a bit excessive.
Sampling from older songs can create a sense of nostalgia and instantly connect the audience to a new song. But isn't this borderline plagiarism? Picasso would never paint over one of Van Gogh's pieces — so why should Ariana Grande?
If used properly and tastefully, sampling can be a great technique. But it seems like some pop artists are getting a bit lazy when it comes to their songs. Obviously sampling produces plenty of hit songs, but it's time for artists to find their own style.