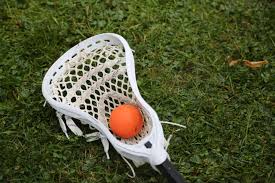 Wikimedia Commons
The girls lacrosse team on Friday won its first game of the season over Greensburg-Salem, 10-9 in overtime.
Junior Emily Rauch scored the winning goal for the Highlanders.
Sophomore Olivia Greenaway said it was a good way to start off the season.
"It was a good match for us. The girls had to work hard and we did an excellent job on that," Greenaway said.
The girls carried out everything they had been practicing.
"It was like an example of where we should go and work on our techniques and strengths," Greenaway said.
Junior Gemma Gurcak said the Highlanders put together a solid performance.
"Our strong suit in that game was winning most of the draws," Gurcak said.
Gurcak said the snowy weather last Friday actually gave her team an edge on the field.
"I think the weather helped us because we are used to playing in cold weather and other teams aren't," Gurcak said.