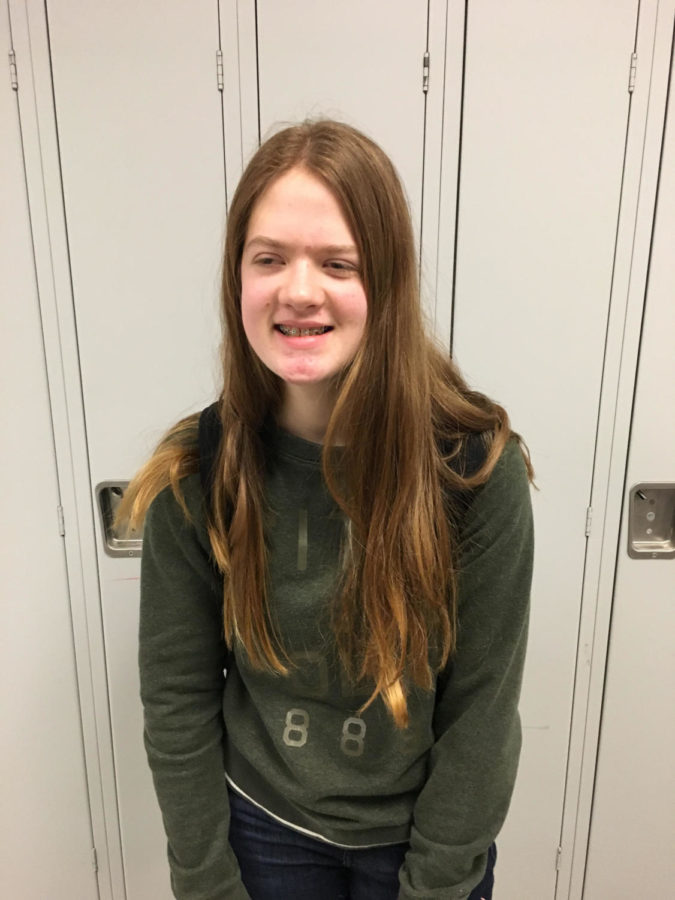 Paige Crawley
Hockey is a difficult sport for anyone to learn, but freshman Julia Murray once felt that playing hockey would be nearly impossible due to her vision and hearing impairment.
And yet Murray was out there on on the ice at PPG Paints Arena on Thursday night, playing hockey with other vision-impaired players in between periods of the Penguins game.
Murray found out about the hockey team through a camp called Envision Blind Sports that she has been attending for the past seven years. She began participating in the ice hockey team this past year.
"It was so much fun. I never thought I was ever going to be playing hockey because you have to know how to skate and handle the puck. But then I found out they were doing it for blind people so I wanted to try it," Murray said.
The Penguins invited the team to the game to play during Thursday's "Hockey Is For Everyone Night" game. That Pens' initiative aims for increasing diversity and inclusivity in sports. As another part of the program, members of the Outreach Club attended the game through tickets provided by the Delta Foundation, which works to increase awareness of LGBTQ issues.
As for the vision-impaired hockey players, during the intermission between periods of the Pens game, they scrimaged for about three minutes.
"I was definitely nervous. I was like, 'What if I fall in front of everybody?' But I did not fall. I felt like I was at home skating around and getting the puck. It was a great feeling," Murray said.