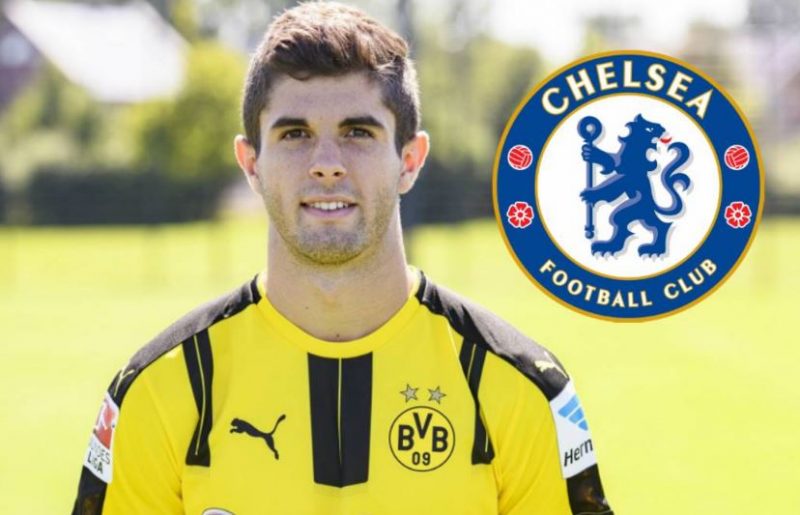 Photo via NGSC Sports
U.S. national soccer team star Christian Pulisic has just announced his big professional move from the German team Borussia Dortmund to English Premier League heavyweight team Chelsea.
It is a big moment for U.S. soccer, since American players have rarely drawn huge interest from the top English league.
Rumors had been swirling about Pulisic since before Christmas, but were finally confirmed this week. He will complete the move after the current professional season is over.
Chelsea paid $73 million for Pulisic, which crushed the previous highest transfer fee for an American player by over $50 million dollars. The previous high came when Wolfsburg paid $22 million for defender John Brooks in 2017.
The move brings hope to fans of American soccer players, and comes at a time when the U.S. national team has not had much recent success.
But there has been some drama coming with the move. Chelsea Manager Maurizio Sarri said he had no idea that the deal was to be finalized this week.
In reality, this is a foolish move by both parties. The only winner will be Borussia Dortmund, who now has the money to go and add one of its transfer targets.
From Pulisic's view, he is simply following his dream. But Chelsea do not have a good history of developing young talent like him, and for now he is not going to see the field as Willian will be running the right wing
Chelsea mainly needs to find a top striker who can score goals for them, as their previous strikers who were brought in have failed.
This is a bad buy because Pulisic is not one to get on the score sheet often. What he can do is provide chances to for those strikers, but it is hard to see that happening.