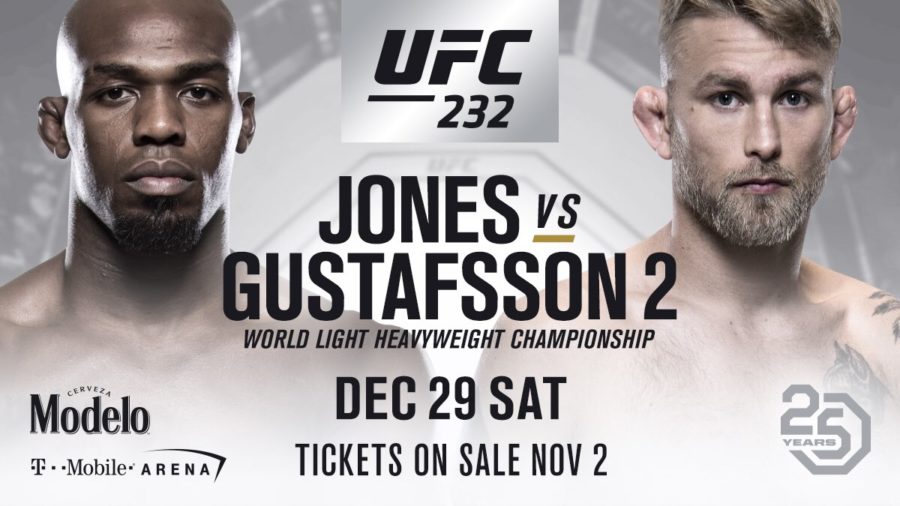 Photo via FIGHTMAG
Five years ago at UFC 165, fight fans tuned in to see the lightweight championship between Jon Jones and Alexander Gustafsson. What resulted was what many consider the greatest fight in division history, with Jones ultimately winning by decision in a very close contest.
On Dec. 29, the light heavyweight title is on the line again, as the fight world will be tuned in to one of the most anticipated rematches in UFC history.
Many might be wondering why this rematch took so long to come to fruition. After UFC 165, Jones would go on to defend his title several times and it seemed like a rematch with Gustafsson was going to happen on numerous occasions. But injuries, scheduling controversy, and Jones' preference for fighting Daniel Cormier would continue to move the fight back.
Another big reason this fight has been pushed back is the trouble that Jones can't seem to escape. In 2015 Jones was suspended by the UFC in connection with a hit-and-run incident, only to be suspended several more times for potential doping violations.
It's also worth noting that after UFC 165, Gustafsson was, in a way, forgotten. In his first fight after his title shot against Jones, Gustafsson would lose via TKO in the first round against Anthony Johnson, and then he would continue to struggle with several injuries.
All negatives aside, this is set to be a great fight. It'll be Jones' first fight since his third suspension, and it'll be Gustafsson's first shot at the title since UFC 165. Everything about this points to a great rematch.
Gustafsson is a heavy underdog, as he was in the previous matchup, but Jones has said that the UFC 165 match was the toughest fight of his career. So maybe Gustafsson can replicate that kind of performance and finally take home the belt that he thought he should've won in the first place.
Many consider Jones to be one of the greatest professional fighters of all time, with his only professional loss coming via disqualification, which most consider a bad referee decision. Jones is a multi-faceted and constantly evolving fighter with great range as a striker, an unorthodox defensive wrestling technique, and amazing footwork for a light heavyweight. But will he be able to perform at the highest level after being away from the sport for so long?
This has been one of the most anticipated rematches in UFC history. This fight has the chance to go down with some of the all-time great rematches, like Rampage Jackson vs Chuck Liddell, BJ Penn vs Jens Pulver, or Nate Diaz vs Conor McGregor. All of those fights lived up to the extreme amount of hype, and this one shouldn't disappoint.
Who doesn't love a good underdog story? Who doesn't love seeing a king retake his throne? This super rematch is set to take place Dec. 29 from the T-Mobile Arena in Las Vegas, and fight fans will be ready.