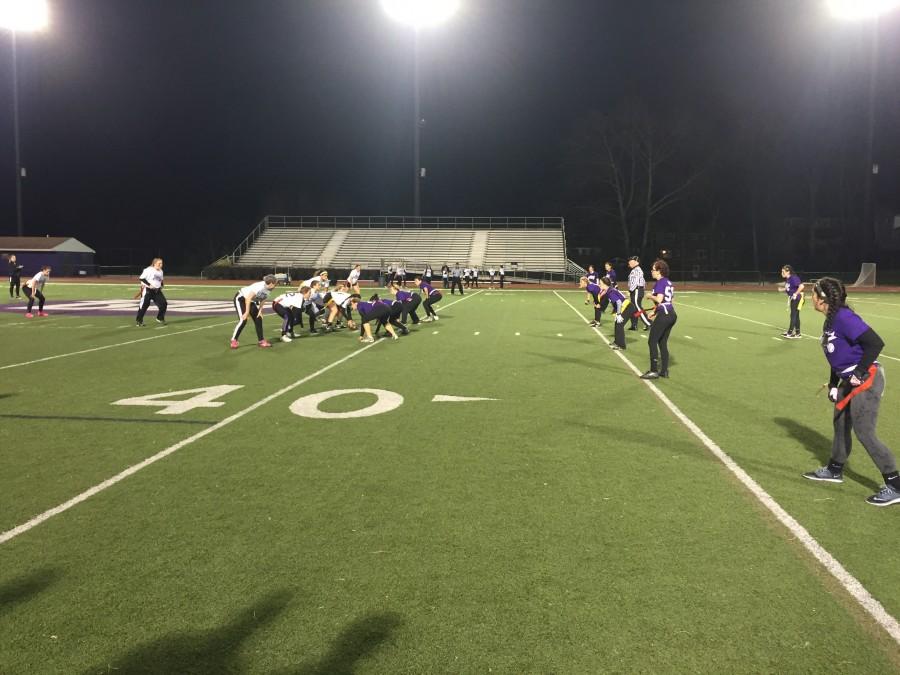 Liam Belan
Due to the snow's effects on the football field, tonight's Powder Puff football game between the junior and senior girls has been postponed.
Senior class co-sponsor Dr. Daniel Harold said the game will be played on Tuesday night.
"We were just as surprised as everyone else," he said of the postponement. "This decision was made at the administrative level because the field isn't safe to play on right now," Harold said. 
Junior Tori Brain said that she was disappointed with the postponement.
"I'm upset about it. I was excited to play," Brain said.
Senior Paige Ernst agreed.
"The hype is over and I'm sad. I did not think this was going to happen. I just have to get hyped again now, I guess," Ernst said.
Junior Gemma Gurchak said that the delay might prolong tension between the juniors and the seniors.
"Postponing it will just give more time for drama to happen," she said.