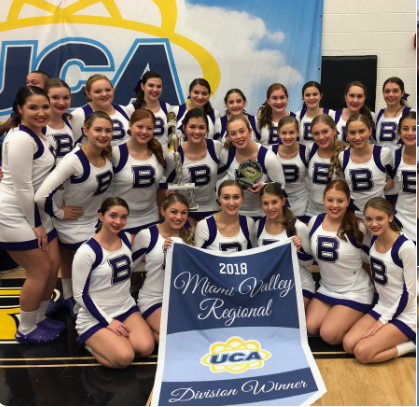 Photo Via BHS Cheerleader twitter
Both the game day and mat cheer teams finished in first place in their divisions at regionals in Ohio over the weekend, qualifying them for nationals in Florida in February.
This is the fourth straight year that the girls have qualified for nationals, which are held at Disney World..
Senior Erin Winkowski attributed both teams' successes to their teamwork and precision.
"Everyone did really well," she said. "Not one person messed up."
Winkowski also said she believes the team has room for improvement, and that they will only get better as the year continues.
"I am confident moving forward, and we will only get better as the season moves on" she said.