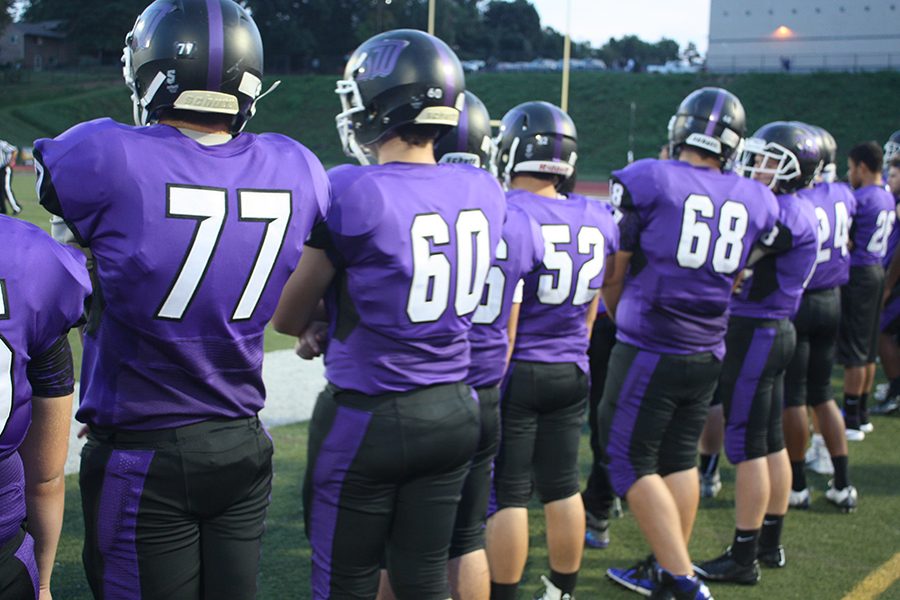 Liam Belan
After a strong showing against one of the top teams in the conference, Baldwin football lost to West Allegheny in the final two minutes at the homecoming game on Friday.
West Allegheny won 29-26. But there were bright spots for the Highlanders.
Baldwin was down 10-0 with seconds left in the first half before sophomore CJ Robbins intercepted the ball near the goal line and returned it for a touchdown to make it 10-7.
"CJ's pick six gave us momentum heading into halftime," senior lineman Jason Depretis said.
The Highlanders have shown their ability to come back when they are down in games, Depretis said.
"We have learned not to panic," Depretis said. "We struggled in the first half, but we bounced back in the second half."
This comeback fell short, however, when the Highlanders had a punt blocked with less than two minutes to play. Then West Allegheny got a game-winning touchdown reception.
After falling to 4-3 on the season, the Highlanders travel to Bethel Park this Friday. The team looks to improve on its mistakes.
"We will watch film and focus on special teams this week at practice," Depretis said. "We will definitely be more physical during practice and work on the little things as we prepare for Bethel Park."