"Venom" captures darker side of Marvel Universe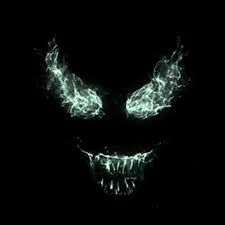 Hang on for a minute...we're trying to find some more stories you might like.
The Marvel cinematic universe is capable of doing more than just make viewers wish they were  a superhero. In fact, sometimes it can make them wish they were a villain.
Marvel's newest film, Venom, captures this desire to give into the temptation of evil. Ex-journalist Eddie Brock finds himself a bit too curious in a science lab founded by the man who recently left him unemployed, and ends up staring death in the face, literally.
Brock has to decide whether or not he wants to accept this new "Symbiote" lifestyle, which makes him half parasite, half alien, or leave the fate of the entire planet in the hands of the mad scientist, Carlton Drake.
In any great action movie, there is always a "good guy" versus a "bad guy." However, Venom creates a conflict that makes fans choose between the better of two evils.
Aside from the cringey, poorly placed humor in the movie, Venom conveys the darker side of the Marvel universe, which is not exposed often. Also, because this movie was left in the hands of Sony, which is typically known for butchering every Marvel movie, the film exceeds every expectation.
Venom provides a little bit of relief from the last movie Marvel released, The Avengers: Infinity War, for it takes the focus off of the fan favorites such as Captain America and Iron Man. There are still questions that need to be answered of course, but this only leaves viewers anticipating the next film.